Supply Base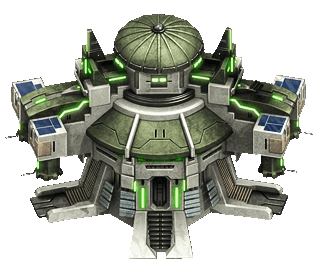 Supply Base
The Supply Base is one of the many Buildings in Evolution: Battle for Utopia game.
Purpose
The Supply Base opens 2-4 slots enabling you to receive the selected resource for free one time a day.
Tips
You start with 2 slots, but can unlock two additional slots with gems purchase.
You can unlock any additional slot first.
Don't forget to collect the ordered resource at the same day, otherwise you will not be able to order the resource of this slot next day.
Supply Base at Home Base Location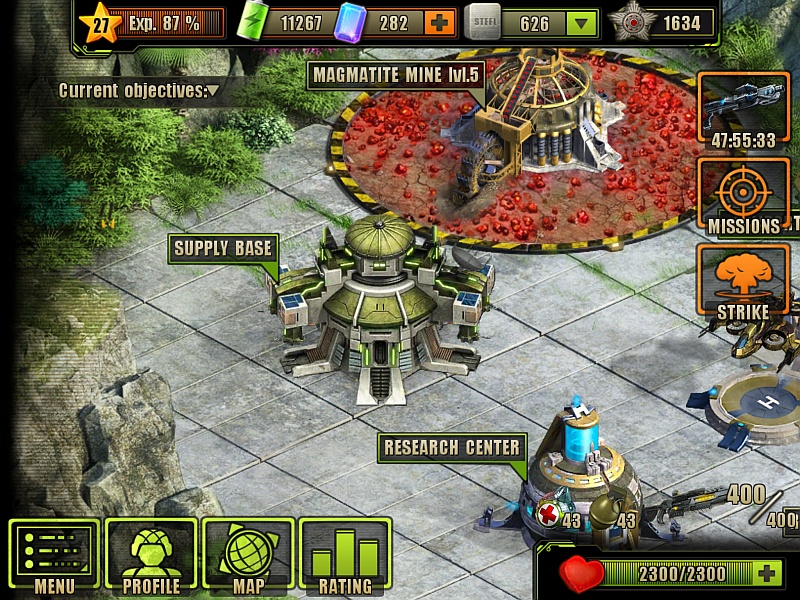 Supply Base Unlock Table
Slot
Unlock Requirement
Resources to Choose
Delivery Time
1
Free
75 or 75 or 75
00:05:00
2
Free
250 or 250 or 250
00:15:00

3
250
50 or 2 or 4
00:30:00
4
500
100 or 4 or 8
01:00:00
Fully Unlocked Supply Base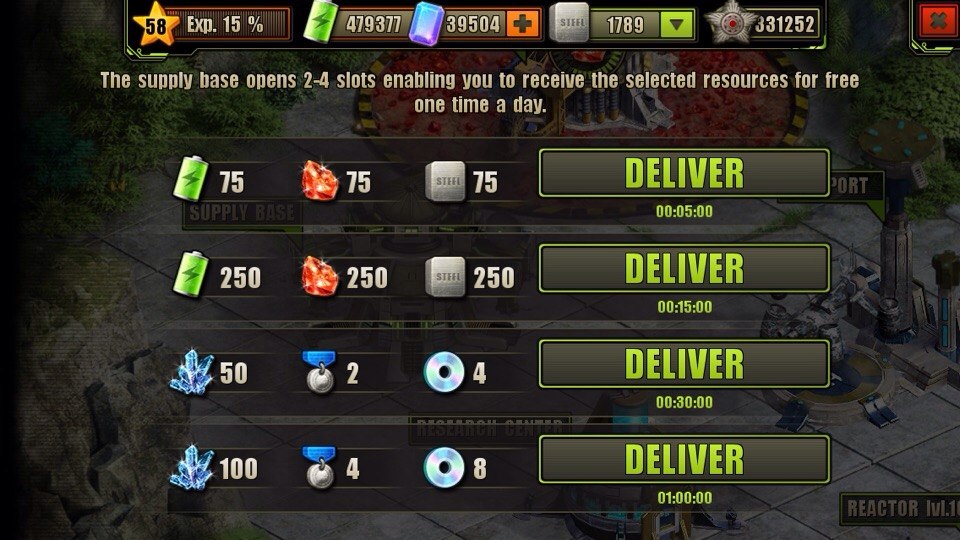 If you found an error, highlight it and press Shift + Enter or click here to inform us.