Protoarmor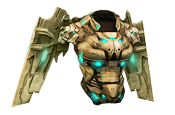 Protoarmor
The Protoarmor is one of the many Armors in the Evolution: Battle for Utopia game. First names were "Absolute Armor", "Star Armor" and "Proto-Armor".
LET'S ROCK!
There are steel wings on my back! No, I haven't become an angel – it's a new armor from my alien allies.
Description
Extraterrestrial Armor.
Previous Armor: Dominion Armor
Health: 4000


Unlocked By: Special Offer, 66-78


Research Cost (Time): 70 000


Cost Reduction Requirement: – n/a –
Reduced Research Cost (Time): – n/a –
Construction Cost (Time): – n/a –
Special Abilities: 

 During Base Defense In Player Versus Player Game Mode, Attacking Mode that Deals 10 000 Points of Damage with a direct hit and 3 000 points of splash damage (charging time is 1 minutes and 55 seconds)
Dialog with Merchant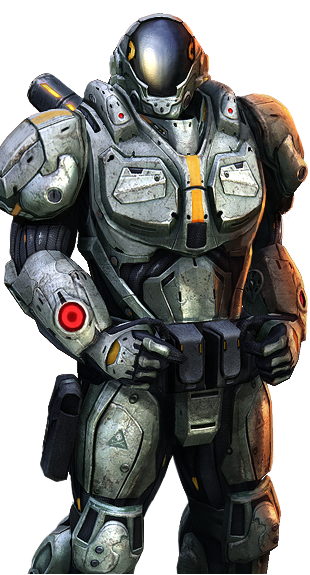 Merchant
I know you guessed that we are not just merchants. We are the "Collectors" and our aim is to restore the relic terraformers and stop Xi. However, you have to defeat the Dominion first So we've designed this armor for you – It'll help you to smash the Dominion.
I'm glad that you have accepted our offer.
This Protoarmor is the most technologically perfect thing ever held by a human.
We've created it especially for you. It will give you a chance to destroy the Dominion.
Сommander
Why do you help me? And why should I believe you? You aren't what you pretend to be.
Merchant
And whom do you think we are?
Сommander
You are the aliens. Those who constructed the giant relic terraformers on Utopia.
Merchant
Right. We are the "Collectors". We came here from the other side of the galaxy. But now we have an interest in the success of your mission – as well as yourself.
Сommander
And what has changed? Some time ago you took no part in the events on the planet, just collecting Biofuel as mere merchants.
Merchant
We are still collecting it. And will continue until we restore the guard obelisks. You're right, we prefer leaving things go their natural course…
We'd like to act more active, but Xi knows about us. And its servants keep hunting us. That's why we reveal ourselves only at a crucial moment.
Сommander
Like when General Kurbatov decided to build his Z.E.V.S. and started to destroy your guard obelisks, isn't it? That time you sent Matryoshka to stop him.
Merchant
Yes, it was a crucial moment. Luckily for us, the situation has improved – though not as we expected.
Yet the most important thing is that you'll be able to defeat the Dominion. Otherwise, it will destroy all humans. And then it will kill us. And no one will stop Xi.
Сommander
And what do you know about Xi? Is it really so dangerous?
Merchant
I'll tell you its story. It happened 160000 years ago. From out of the deep space, there appeared a superorganism that called itself Xi.
It was intelligent and possessed unbelievable powers. It was able to devour planets absorbing them into itself.
All the existing civilizations that had the ability to think and act on a cosmic scale had united to fight against Xi.
But even all the coalition forces were not enough to oppose Xi.
We were losing…But then, an impossible thing happened…
When Xi reached your home planet that you call Earth, it failed to assimilate it.
It seemed beyond belief. But a small little-inhabited planet had managed to confront Xi.
Сommander
It s all about terrestrial flora, isn t it?
Merchant
Yes, your home planet's vegetation turned out to be a major Xi's allergen.
When concentrated, the terrestrial flora was inhibiting the Xi's nature preventing its spores from germinating.
We used this and created the terraforming technology capable of stimulating the terrestrial vegetation growth in any place and under any conditions.
Then we had terraformed all the planets along the Xi's way. That's how we forced it to come here. To Utopia. And here we prepared a trap for Xi.
We didn't know yet how to destroy Xi,but, using the terrestrial plants power, we managed to weaken Xi severely and confine it in the Utopia depths.
In order to retain Xi, we built the powerful guard obelisks that were to stimulate constantly the vegetation growth on the planet.
We kept Xi imprisoned that way, until humans appeared on Utopia. However, we had underestimated the human lust for destruction, and it was too late when we realized our mistake.
Unexpectedly fast, humans managed to provoke a disaster of terrible magnitude on the planet, which had destroyed all our obelisks and paved the way to Xi's freedom.
As soon as we heard about that, we arrived to the planet to repair everything, but humans surprised us again…
For planet colonization, you created the mighty artificial intelligence that you call the Dominion…
But for some undefined reason, this intelligence is now destroying everything alive instead of colonization.
The Dominion made no exception for our ship that had come to Utopia to restore the guard obelisks and downed us like it had downed your spacecraft.
We can still repair the guard obelisks and terraform the whole planet, but now you are the key to the success of our mission.
We've shared our most advanced technologies with you. Now everything depends on you.
Commander
I've got it…And what's the features of this armor? How will it help me?
Merchant
Brute force isn't enough to defeat the Dominion. The computer will calculate all your moves and options. It will never risk meeting you unless it is certain of winning.
The Protoarmor will be your secret "ace in the hole". The one the Dominion won't take into account.
The armor can generate a pulse of incredible destructive power. and the Dominion is unlikely to assume that you have such a technology. Use it, and you'll win.
Commander
Thank you, Collector. With a little luck, we can help it out.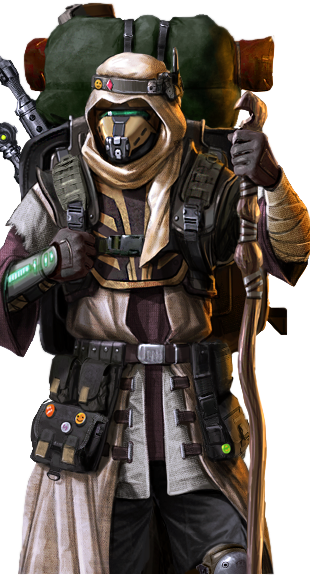 Protoarmor Concept Art (First Version of Color Scheme)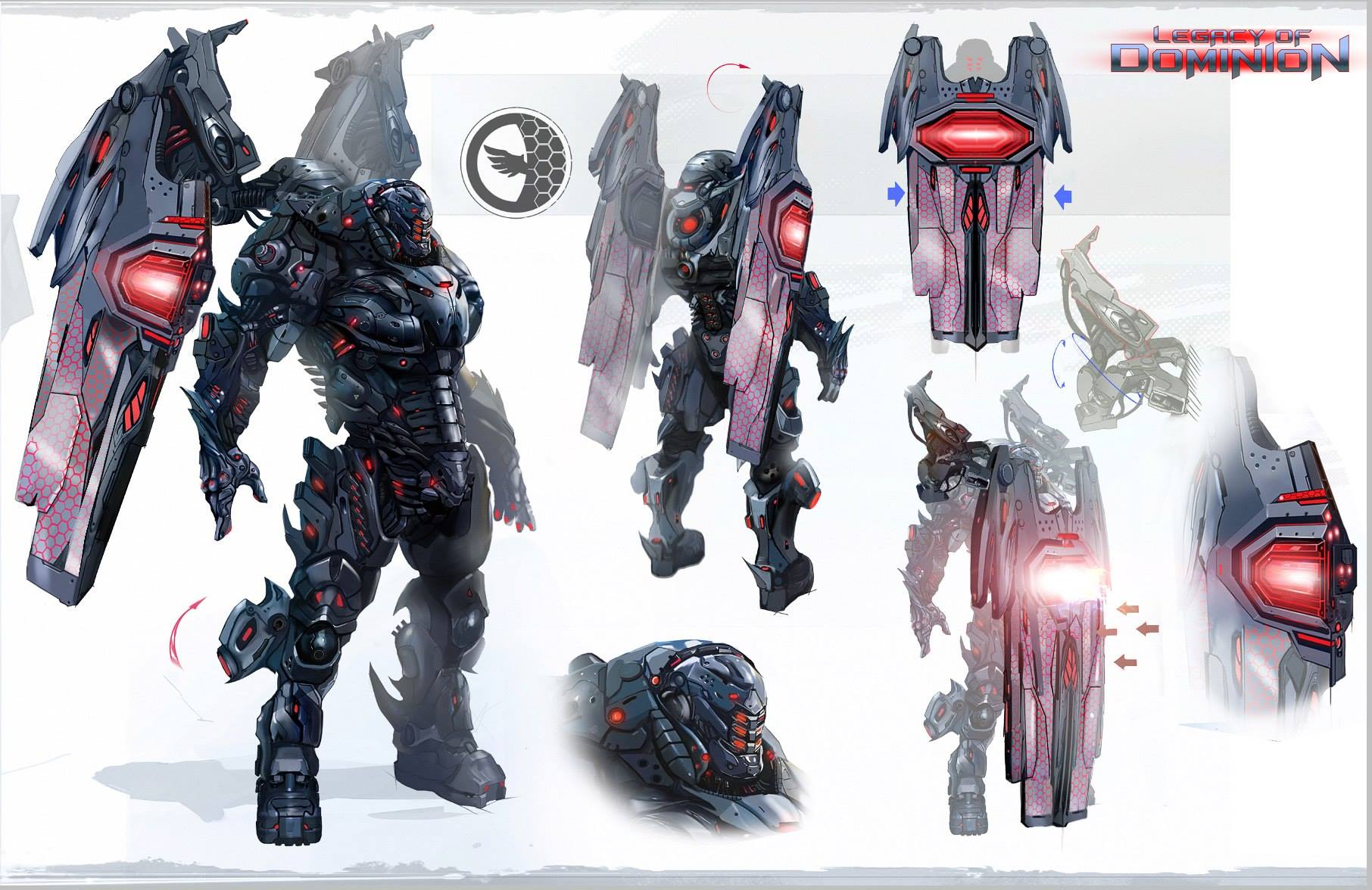 Protoarmor Concept Art 2 (First Version of Color Scheme)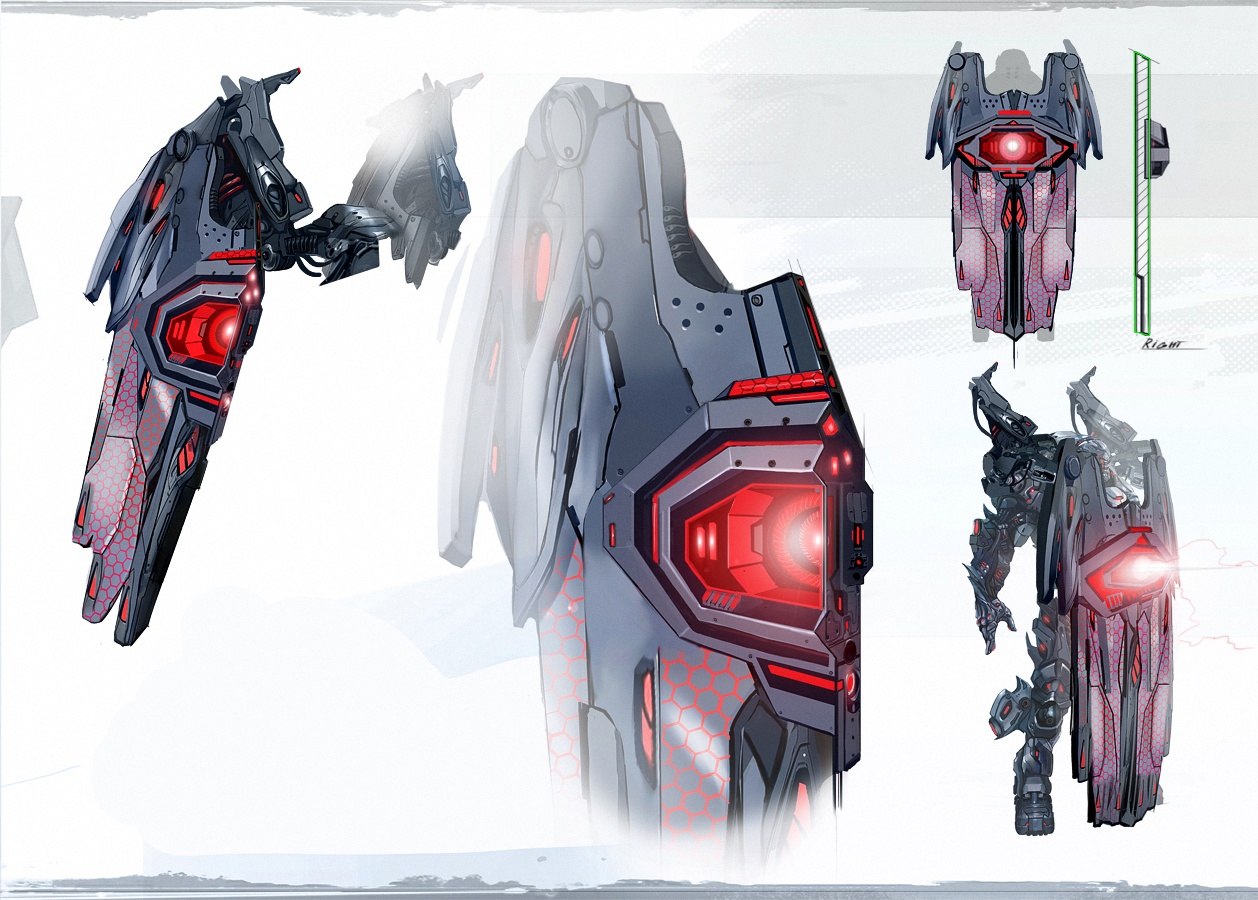 Protoarmor Rendering (First Version of Color Scheme)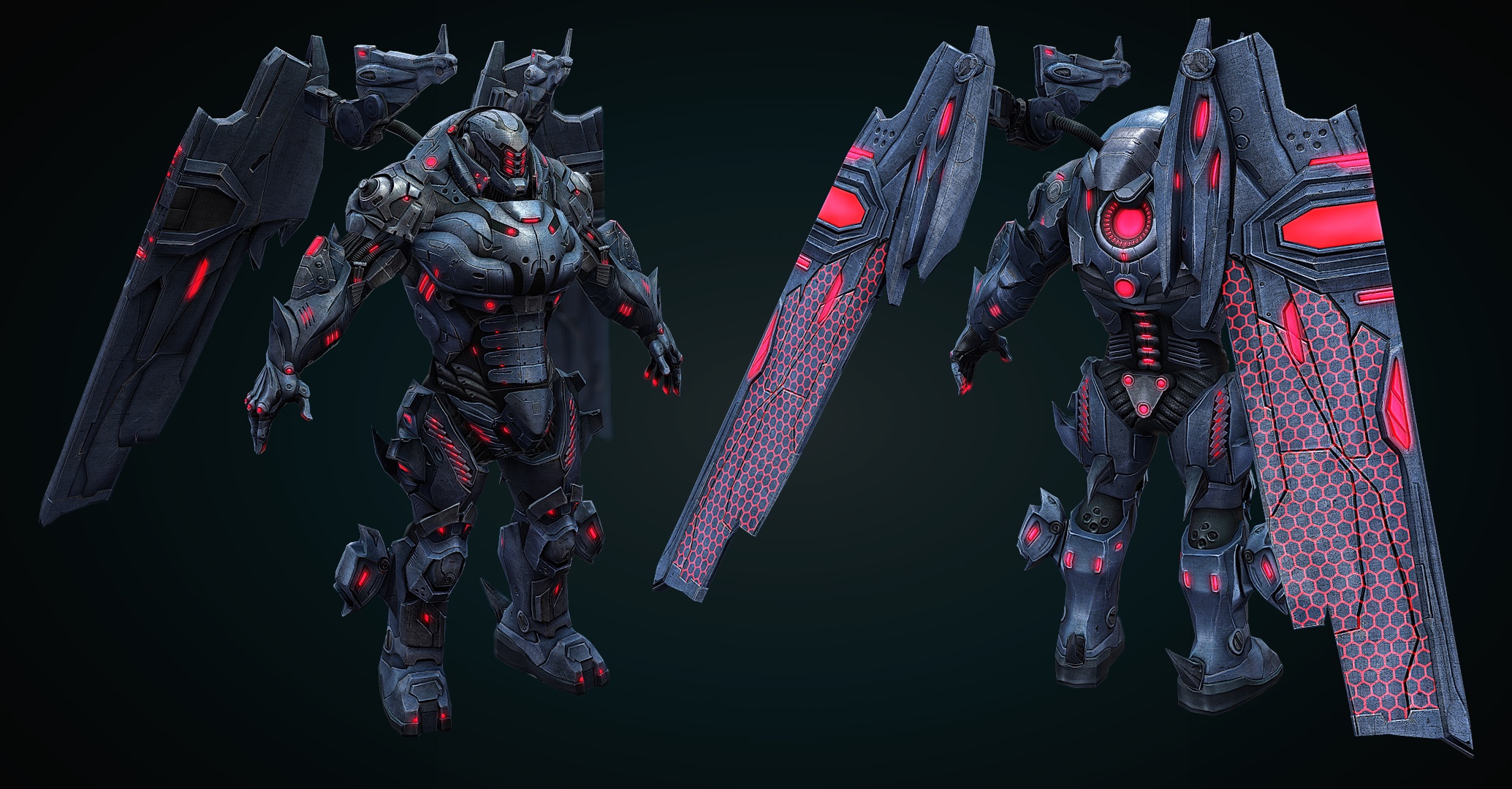 Protoarmor Rendering (Final Version)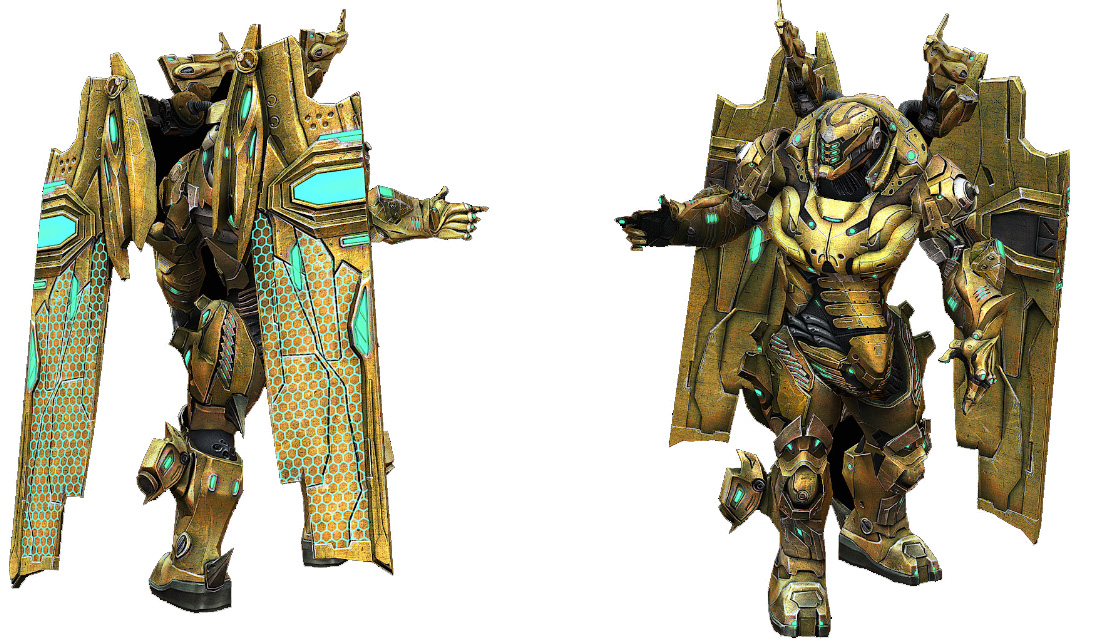 Protoarmor Attack Mode in Action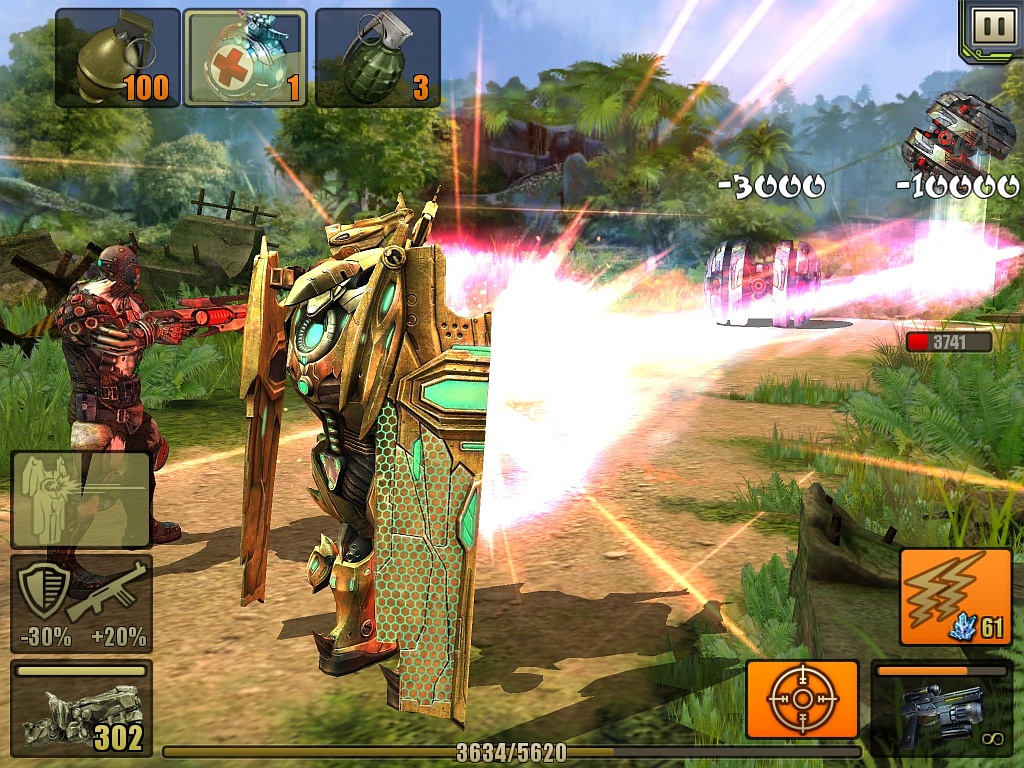 Protoarmor In Game (First Version of Color Scheme)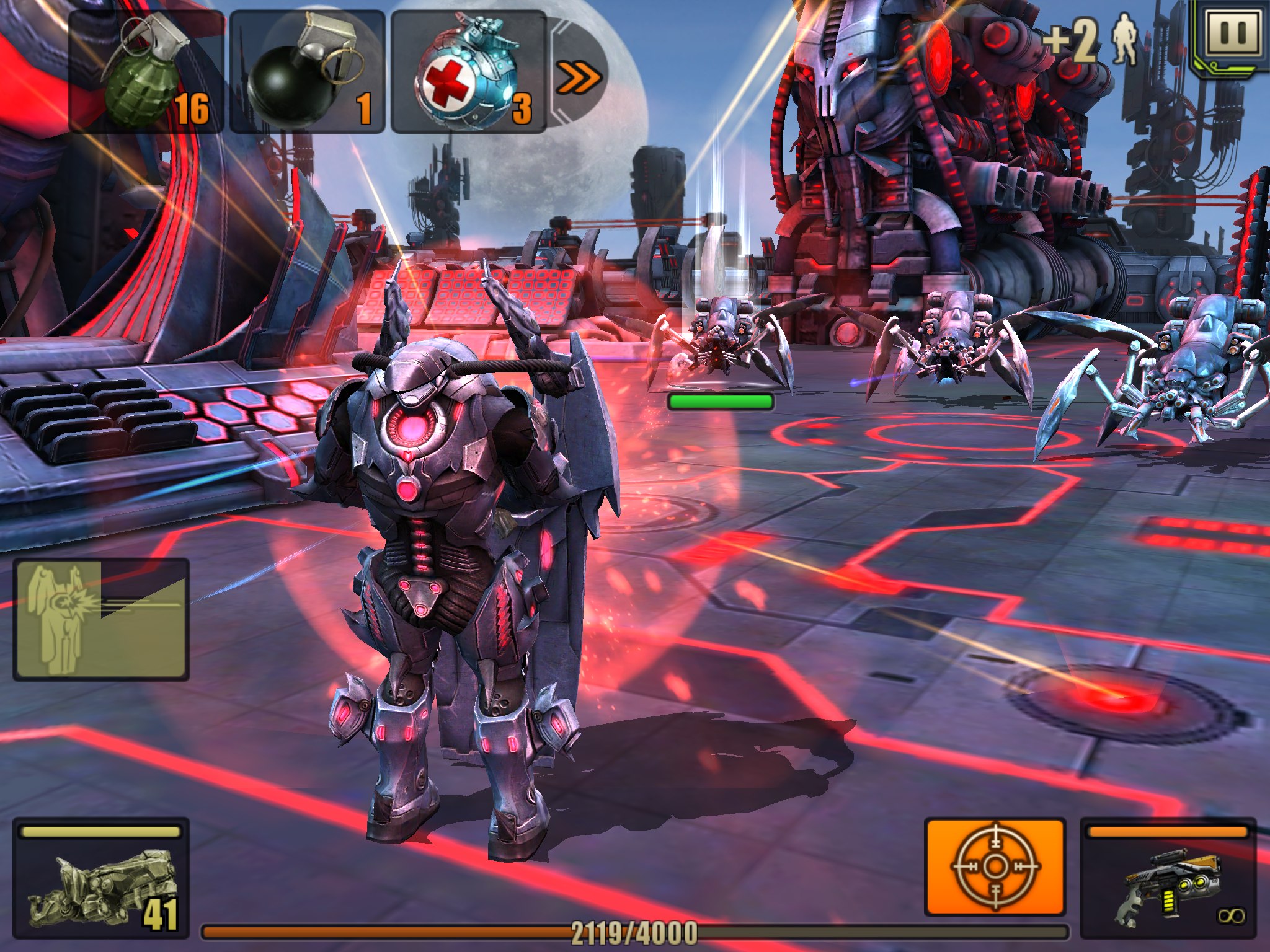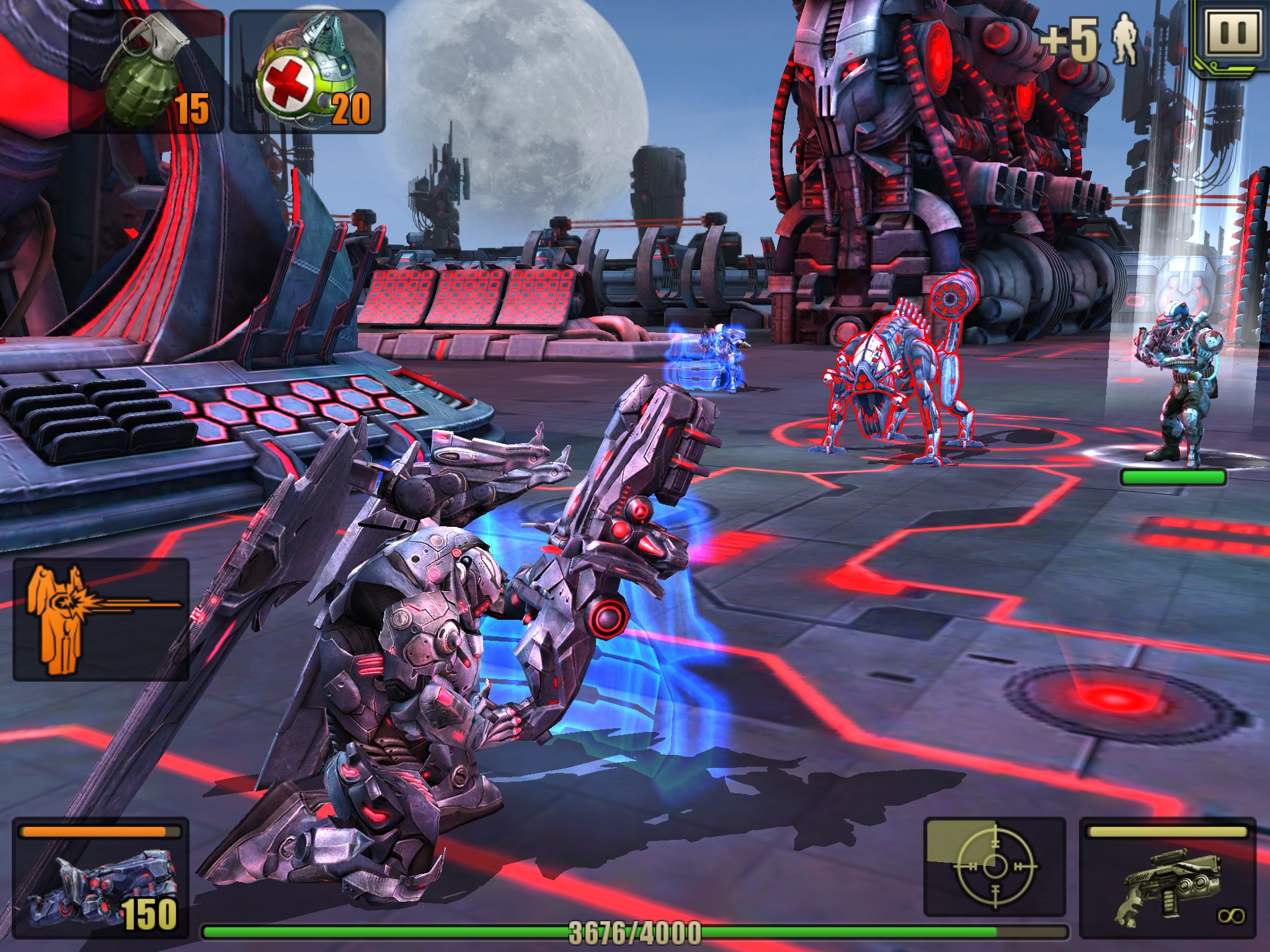 If you found an error, highlight it and press Shift + Enter or click here to inform us.