Embassy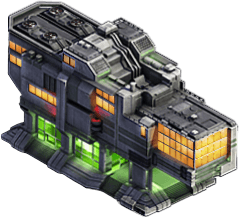 Embassy
The Embassy is one of the many Buildings in Evolution: Battle for Utopia game.
Purpose
The Embassy allows you to get help from your friends, granting bonuses and making you even more formidable.
Embassy can be acquired by unlocking it in Tactics and Strategy section. Once researched and built, you will be able to receive and send gifts to your friends on Facebook that play the game.
Embassy at the Home Base Location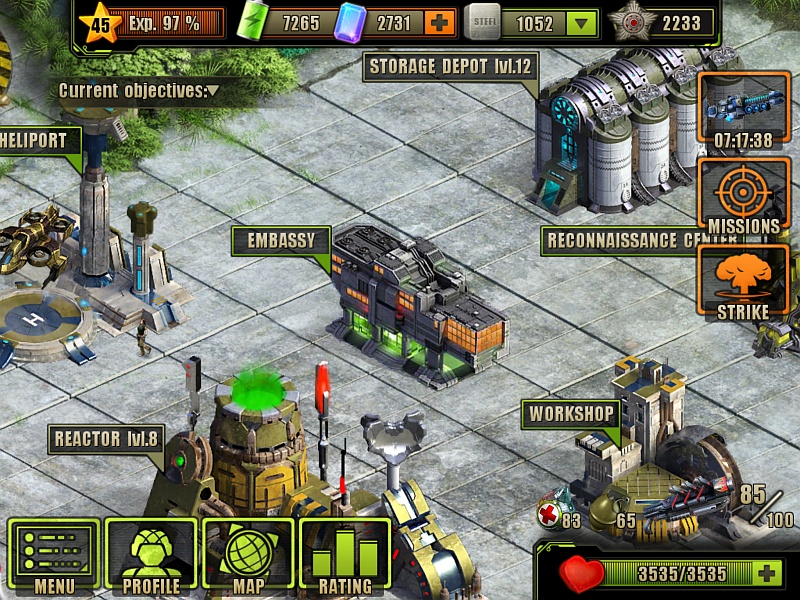 Receiving Gifts
Daily can be receive up to three packs of Crystallite with 75

 in each (225

 total).
You have five friends in the list but can choose any three to accept the gifts from them.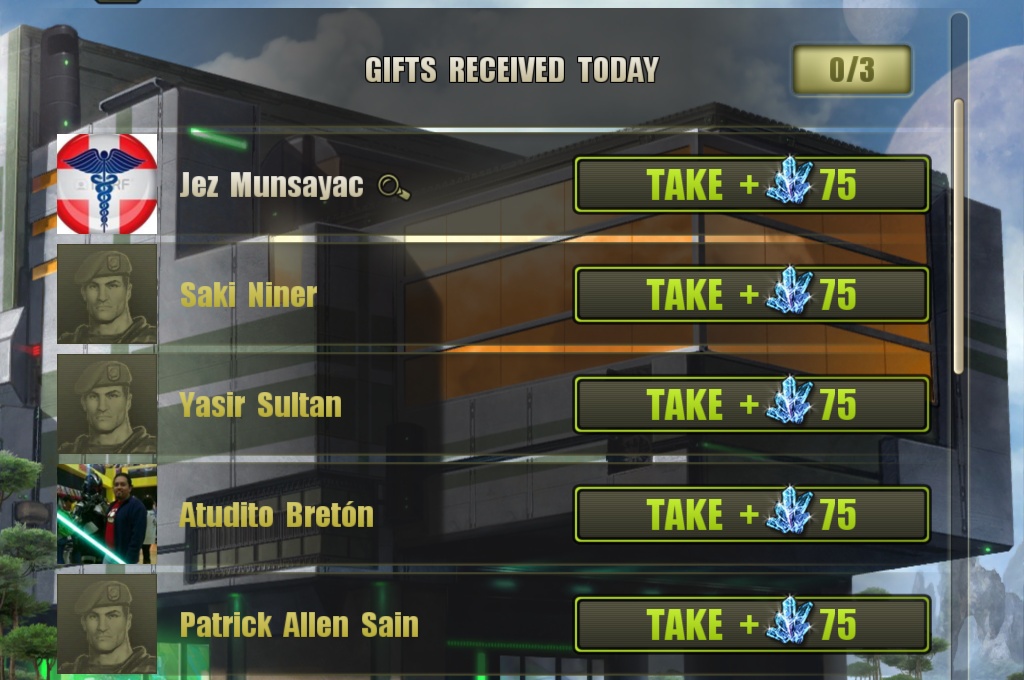 Sending Gifts
You can make gifts to your friends as well! Each day you can send gifts to 10 friends – one gift to one friend!
This process is absolutely free to you. You will not spend any Crystallite you have via sending gifts.

Upgrade
Embassy can be upgraded for 199

 to advanced version.
After upgrade you will be able to receive Time Boosters in addition to Crystallite for your friends victories.
Daily can be received up to three packs of Time boosters with 5

in each (15

total).
To receive Time boosters pack from a friend, he have to win 20 battles.
Receiving Time Boosters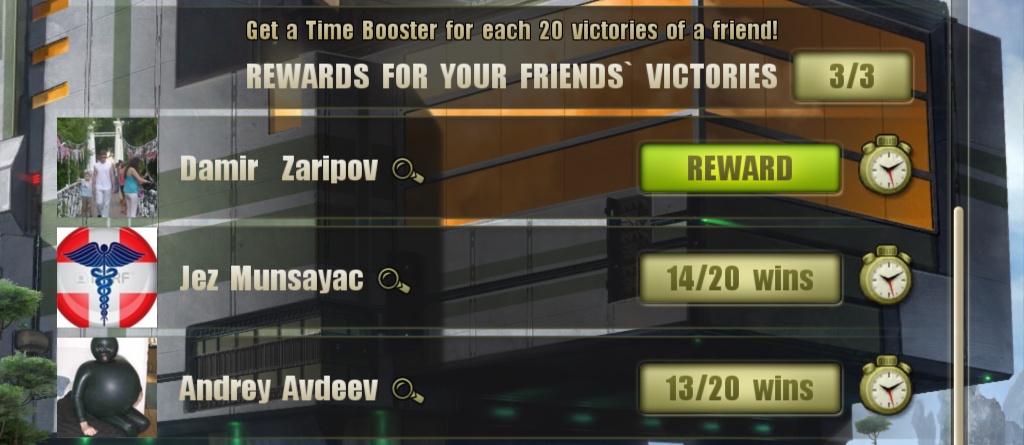 Tips
Try to upgrade your 
Embassy
as fast as possible. Time Boosters is hard to find and they are
very
useful to
accelerate
your production or something else.
To get more friends on a Facebook you can post your profile link in Friends on Facebook forum topic.
In Embassy Background Image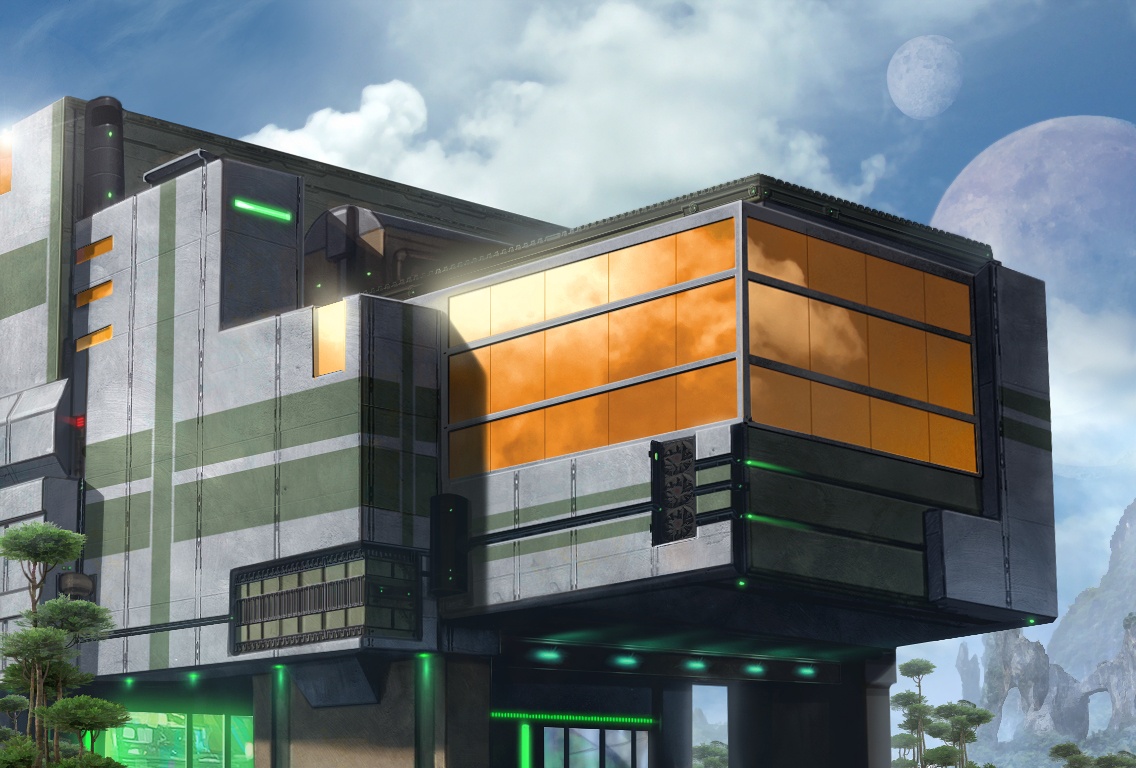 If you found an error, highlight it and press Shift + Enter or click here to inform us.