Vulture Turret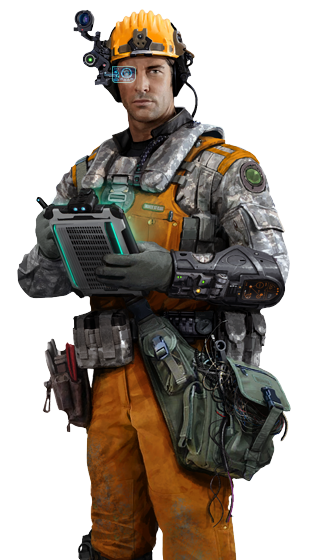 Vulture Turret
The Vulture is one of the many Turrets in the Evolution: Battle for Utopia game.
Description
The Vulture is a heavy automated and sports two heavy-explosives barrels, though upgraded in size and destructive power. The turret is automated, and is best used in clusters to rain a massive wall of death and fire on a target at any given location.
Unlocked By: Available from beginning
Research Cost (Time): – n/a –
Cost Reduction Requirement: – n/a –
Reduced Research Cost (Time): – n/a –
Increases Base Defense by: 50
Construction Cost (Time): 4 for free, 5th and 6th per 299

 (0:15:00)
Hitpoints in PvP: 600

Walkthrough guide for this turret: Here
Next turret: Cerberus
Vulture Turret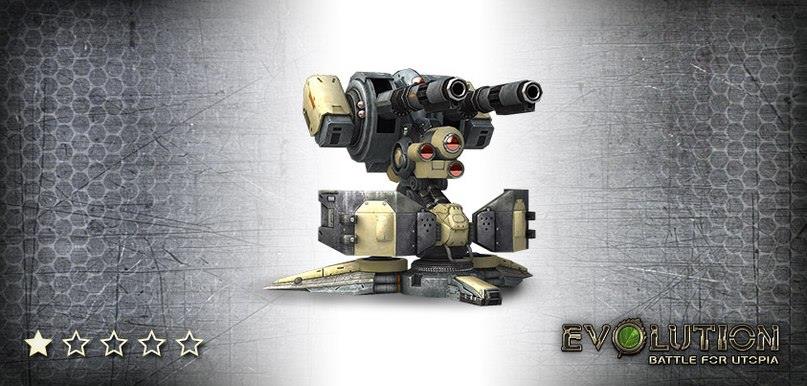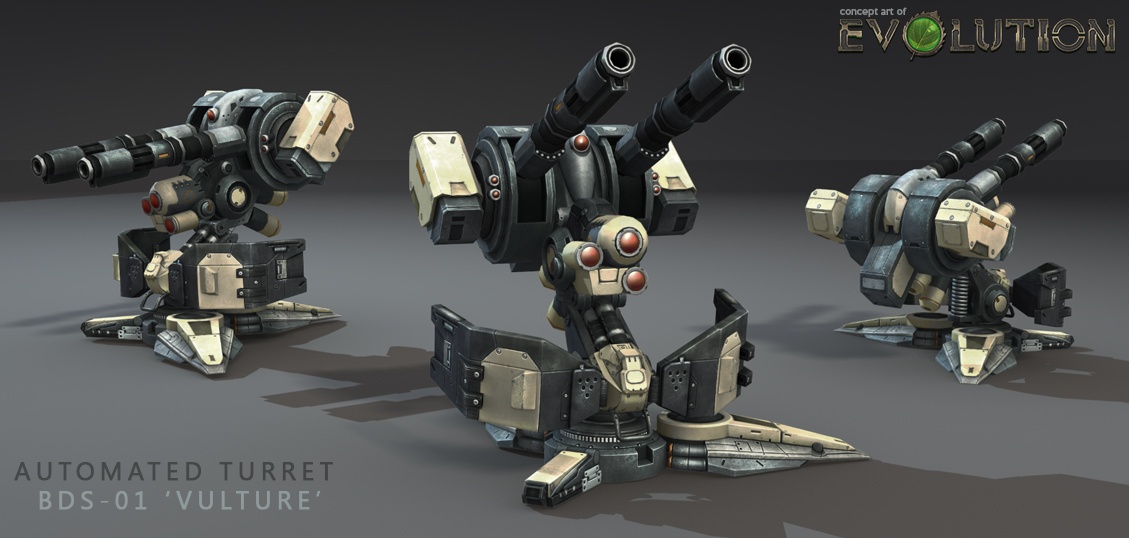 Vulture Turret Concept Art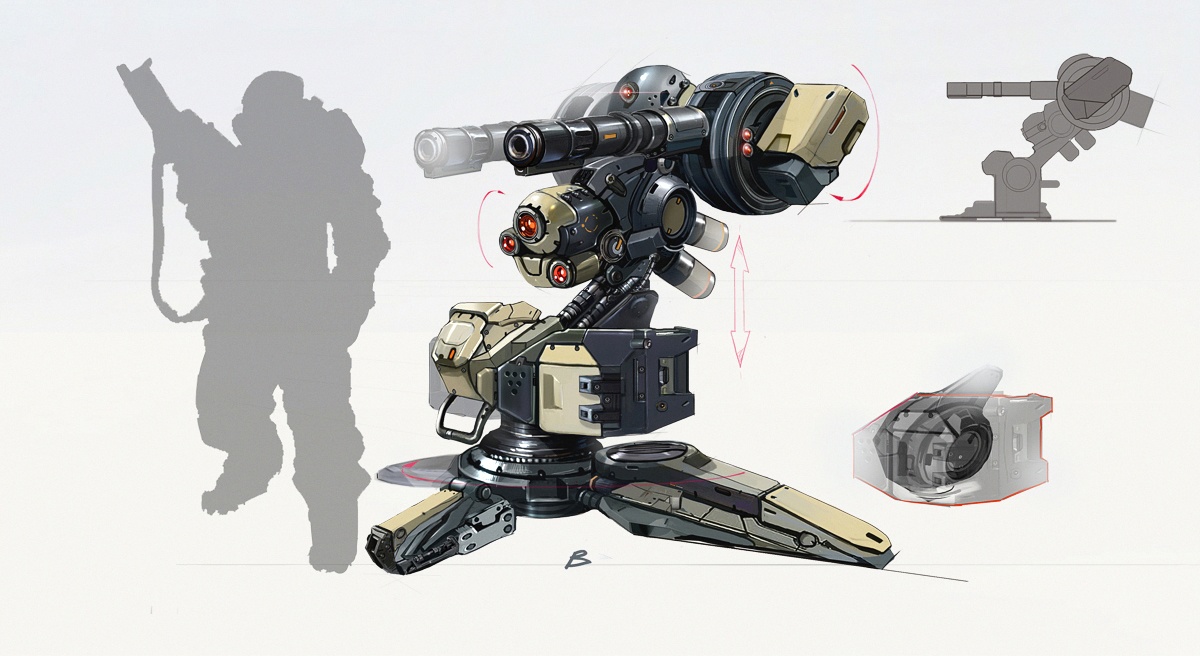 Vulture Turret Rendering
If you found an error, highlight it and press Shift + Enter or click here to inform us.