Regular Defenses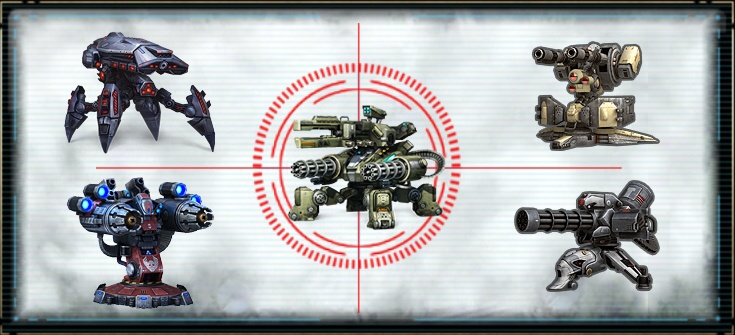 Regular Defenses
The Regular Defenses is one of the many features of the Player versus Player game mode in the Evolution: Battle for Utopia.
Description
When you are attacked by another player, you don't have to do anything, the game takes care of the battle. You will know that you where involved in a battle by looking at the Ranking charts.
But you can prepare ahead of time and give yourself a better chance of victory by:
Fully upgrading in the Workshop your most powerful weapon. Even if you don't use your best Machine Gun much, its worth upgrading it as a defense against other player's attacks.
Purchasing two additional Turrets, upgrading to max all of your six turrets, and building the Radar. An attacker encountering one of your turrets will have a harder time beating you. To give yourself an even higher change of detection, activate the Shield Mode within the Radar, to give yourself a temporary edge.
Fully upgrading in Training Range your two most powerful Partners. You may not normally use your second most powerful partner in regular battles, but his/her abilities will count when defending in PvP.
When you are attacked in PvP, none of your Resources or Ammunition are used.
As the weapon of the commander will be selected the Weapon from Your inventory, which is on the first place (the top of the list).
As team mates to protect you base are also selected two of the top partners in the list of Your squad.
If You lose while defending, Your PvP rating will reduced by 5

units. And if you win, it will increase by 10

points.
If you found an error, highlight it and press Shift + Enter or click here to inform us.