Shocker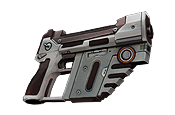 Shocker
The Shocker is one of the many Pistols in the Evolution: Battle for Utopia game.
Description
Shocker is the first and the weakest Pistol, you have when you start the game.
The Shocker can deal 12

 of damage, has 7

 of magazine size and no critical chance.
Shocker's reload slider:

Unlike all other pistols Shocker can't be upgraded or dismantle at your Workshop. So it has no dismantle value.
This is the only pistol that cannot perform the Aimed Shot.
Next Pistol: Stormbreaker
Shocker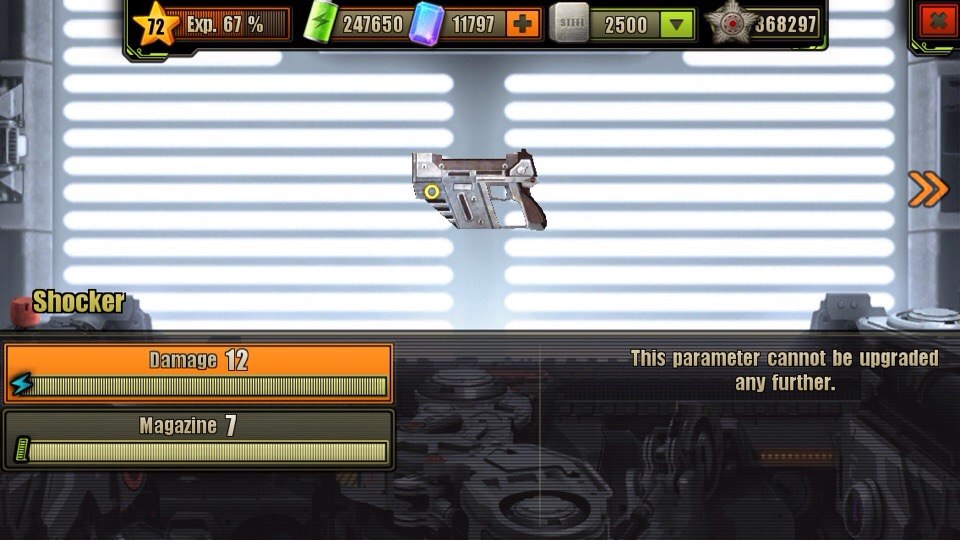 If you found an error, highlight it and press Shift + Enter or click here to inform us.