Phoenix System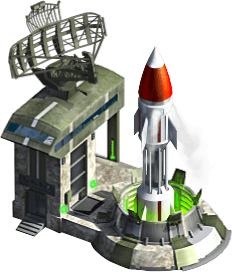 Phoenix System
The Phoenix System is one of the many Buildings in Evolution: Battle for Utopia game.
Purpose
The Phoenix System allows you to create a super-powerful ballistic rocket that is as impressive as it is terrifying.
Research and Construction
You may unlock the research for Phoenix System within the Bunker location (drops after last hack). However, you can't perform the research at the Research Center until you research the Psi Power.
After research you can construct Phoenix System at your base.
Operation
The Phoenix System can produce and hold one missile Phoenix ICBM at any given time.
The missile is equipped with FOAB-2 – a state-of-the-art vacuum warhead, an indispensable weapon against armored targets and defense turrets.
| Item | Production cost | Production time | Preparation time |
| --- | --- | --- | --- |
| Phoenix ICBM | 300, 2, 300, 300 | 0:30:00 | 6:00:00 |
Phoenix System at the Home Base Location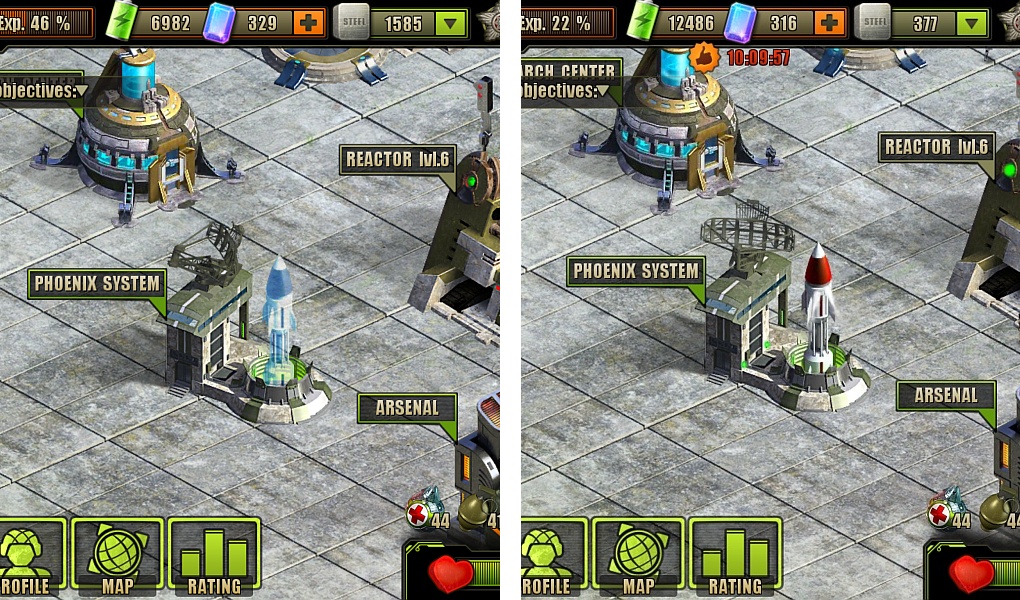 Tips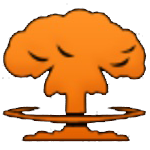 With this missile you can hit any target at the location excepts Itinerant Merchant and locations' Bosses (have an orange circle around, unlike red ones for other enemies). Another words – you  can hit any target with red circle around it.
You have to use the missile before you could create another one.

It is reasonable to use the 
Phoenix missile
for most
durable
enemies, when you realize that
face-to-face
battle will need a
lot of ammunition
.
Possible Missile Targets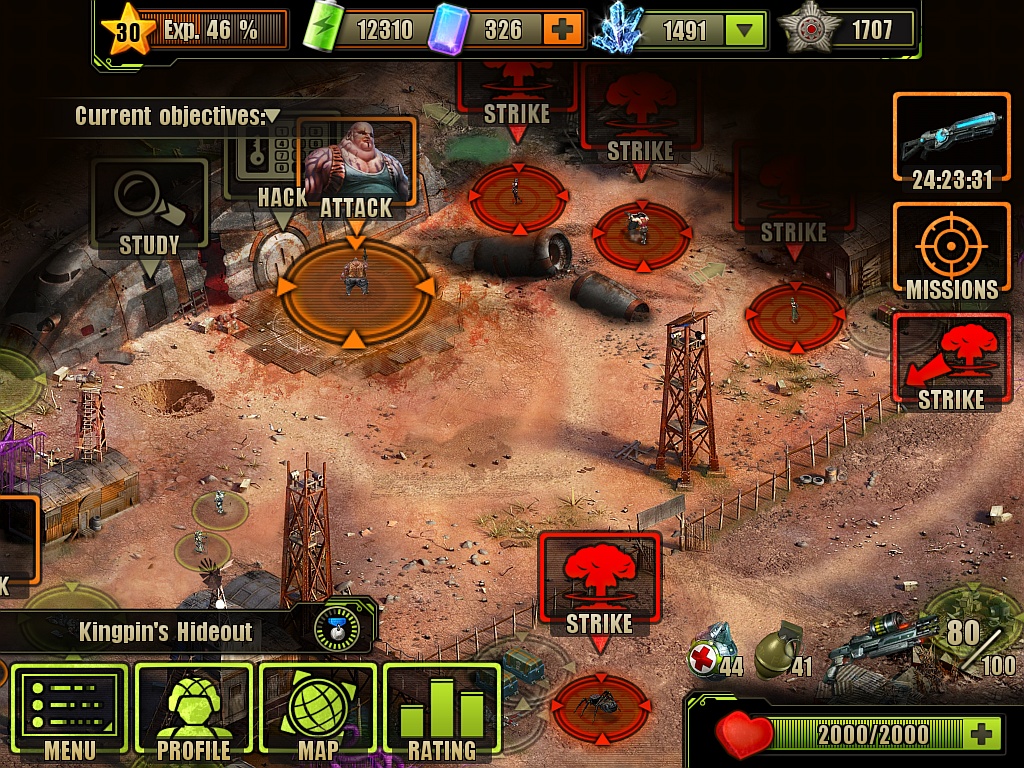 The Choice of Target for the Missile Strike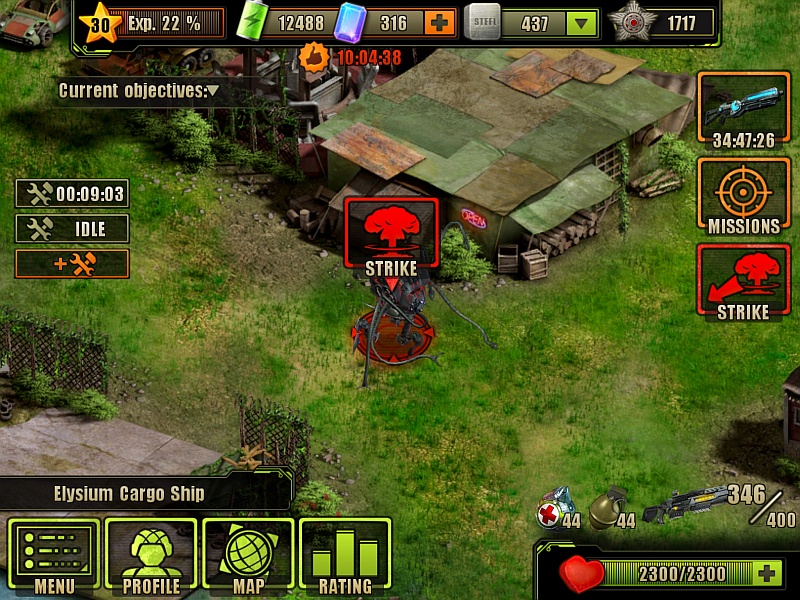 In Phoenix System Background Image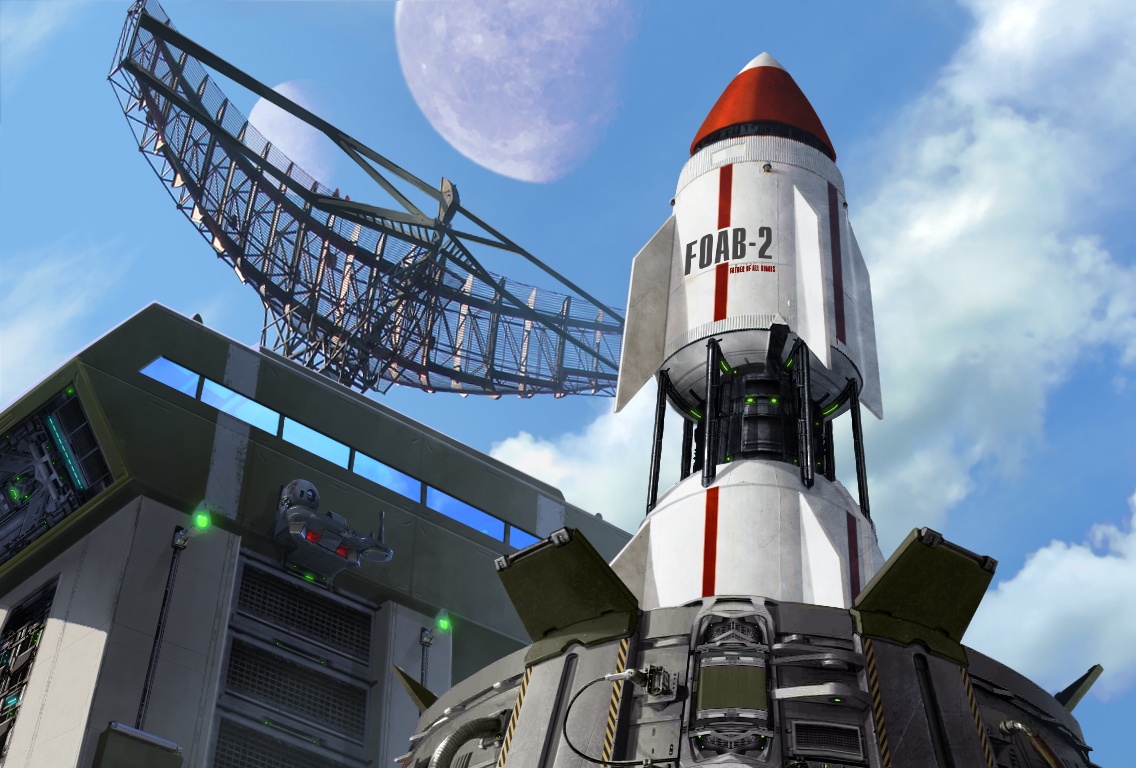 If you found an error, highlight it and press Shift + Enter or click here to inform us.