Equalizer Operation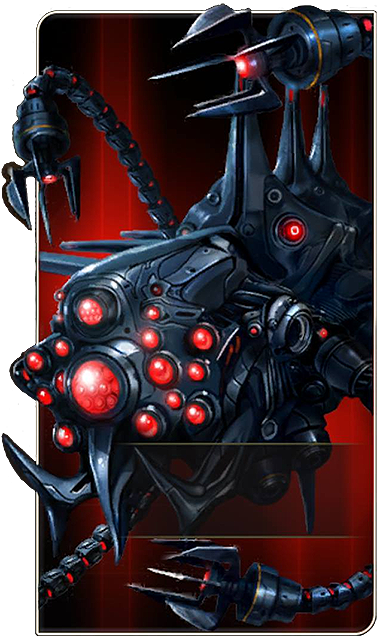 Equalizer Operation
The Equalizer is one of the many Operations in the Evolution: Battle for Utopia game.
The Dominion started to assemble the Equalizer – a brand new model of dominators designed for getting a tactical advantage in a battle. Destroy this factory before the assembled Equalizers reinforce the Dominion's army!
Previous Operation: Terminator
Available from Player's Level: 65

Distance: 2200 km
Minimum Helicopter to Reach: VX-1909
Difficulty: 6/7
Features of operation: Equalizer Dominators

Respawn: Every 5 hours
Total enemies: 28 or more depending on how many Equalizer Dominators the Tyrant Dominator will spawn (in 6 Waves)
Total Skill Points award for all tasks: 7 950

Max. Skill Points for "after" walk-through: 28

 or more
Walkthrough guide for this operation: Here
The Equalizer Operation Appearance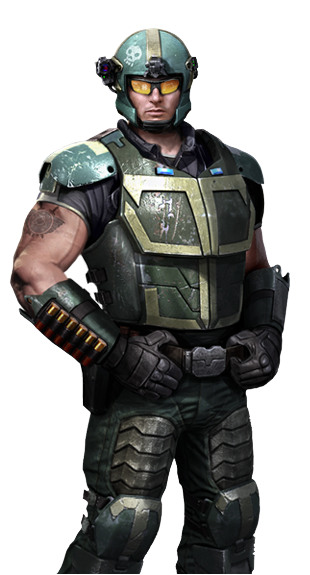 SHROEDER
Commander, I`ve got valuable info!
COMMANDER
Yes, Shroeder?
SHROEDER
When we located the pyramid that turned out to be a Dominion`s galactic beacon, I decided that if there was a beacon, there should be a fleet. And I started the search…
I found no fleet, but occasionally came across one of the latest and most advanced factories of the Dominion.
COMMANDER
What is it assembling there? Can it really be spaceships?
SHROEDER
No. This factory assembles a completely new model of the Dominator.
This model is an upgraded version of the Technician Dominator, but it is autonomous and able to fight back when in battle.
COMMANDER
Hmm… This model seems to a tactical one.
In the past the Dominion preferred to work only on its robots` combat abilities…
It`s no good for us if it has come up with the production of Dominators` tactical models.
We need to destroy this factory. Where is it?
SHROEDER
That`s another problem. The Dominion built this factory in a hard-to-reach place. We can`t get there – even by our helicopters.
COMMANDER
What are the options?
ANDERSON
I`ve got one…
Some time ago we got the Antigravitation technology the Dominion is using it to create its flying Dominators.
We can develop it and construct a radically new machine to cover the distances we could have ever dreamt of for our modern helicopters!
COMMANDER
Sounds good. Let`s construct this tough thing!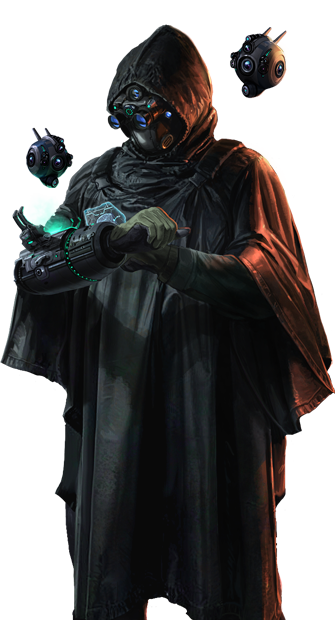 Tips
To pass through this special operation you will need the
weapon against armored
targets.
Remember the composition of the enemies in each wave.
Use the Aimed Shots versus most "healthy" enemies.
Not recommended to "after" walk-through (hard enemies).
Tasks Table

Requirement Details
Number
Reward
Total
1. Weapons Tasks
Killed by a PSI Strike
10
350
2 850
Killed by a G-1 Acid Grenade
8
400
Killed by a Shotgun
10
450
Killed by a Assault Rifle
15
500
Killed by a G-2 Acid Grenade
5
550
Killed by a G-3 Acid Grenade
2
600
2. Waves Tasks
Complete wave
2
350
2 250
Complete wave
3
400
Complete wave
4
450
Complete wave
5
500
Complete wave
6
550
3. Featured Tasks
Equalizer Dominators destroyed
3
350
2 850
Equalizer Dominators destroyed
6
400
Equalizer Dominators destroyed
10
450
Equalizer Dominators destroyed
15
500
Equalizer Dominators destroyed
20
550
Equalizer Dominators destroyed
25
600

Enemies Table

Wave
Enemies
Health
Number
Wave 1
Arachnid Dominator
Cyclone Dominator
Equalizer Dominator
7 500
8 910
6 300
4
1
1
Wave 2
Arachnid Dominator
Cyclone Dominator
Equalizer Dominator
8 700
11 939
7500
3
2
2
Wave 3
Cyclone Dominator
Equalizer Dominator
Hound Dominator
14 969
8 700
19 513
2
2
2
Wave 4
Equalizer Dominator
8 700
3
Wave 5
Equalizer Dominator
Hound Dominator
8 700
19 513
1
2
Wave 6
Tyrant Dominator
75 996
1
Equalizer Operation on the Globe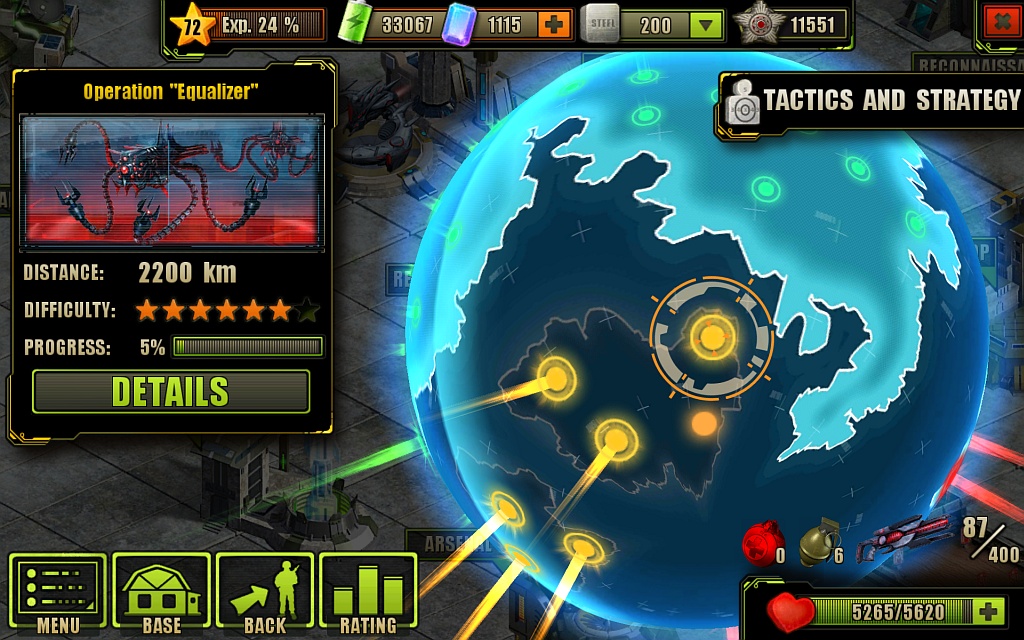 Equalizer Operation in Progress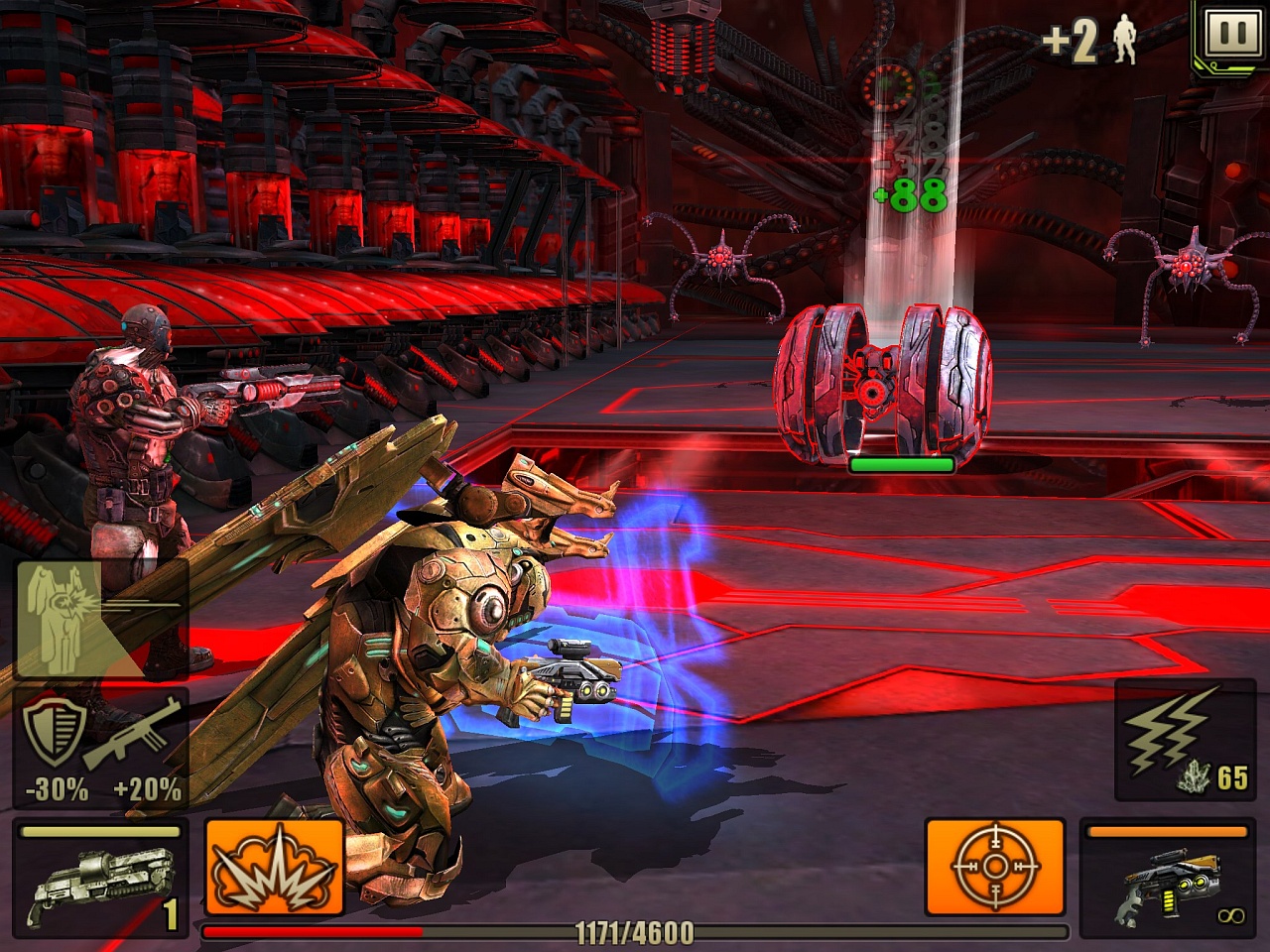 If you found an error, highlight it and press Shift + Enter or click here to inform us.