Jaafar Partner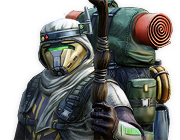 Jaafar Partner
The merchant Jaafar is your one of the many possible Partners in Evolution: Battle for Utopia game.
RECRUITED!
I`ve saved a guy named Jaafar. Now he is at my side and even promised to arrange a discount at his fellow-merchants.
Description
Previous partner: Fido
Jaafar has 200/540

(Min/Max) units of health and wields an regular pistol dealing 15/41

(Min/Max) units of damage.
As a partner Jaafar is slightly better than Fido, but is quickly outclassed by Frisky. His main benefit is the additional 3% discount you get with the Itinerant Merchant.
Jaafar can be found at the Outpost, in a cage at the lower left of the map. Even though you just saved his life, he still asks for 1500

 to join you.
Next partner: Frisky
Story
Origin: unknown
There're lots of legends about merchants wandering across Utopia. One say that their Guild's laws oblige them to hide their faces from strangers. Others insist that using Crystallite powder helps these men to affect other people's minds and make the best deals but at the same time, this powder makes the usual air poisonous for them. Some even think they are not human at all. No one has ever seen the faces of these merchants or heard their voices except from their helmets' voice coders.
Jaafar resembles a lot his fellow Guild members. Nevertheless, he has some human understanding of gratitude. Those he owes his life to can always count not only on his support in battles but also on having a discount when purchasing something from his colleagues.
Dialog with Jaafar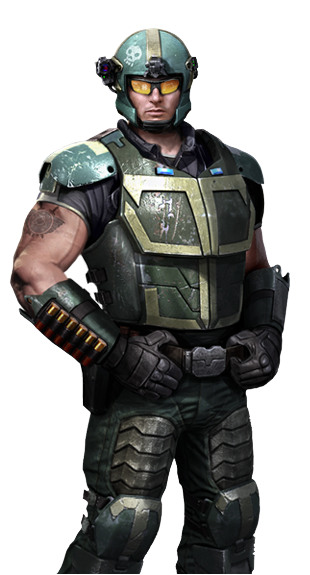 Commander
Tell me of your kidnapping
Jaafar
Everyone knows that itinerant merchants are wealthy, and do not abandon their comrades when they are in trouble. The bandits thought that this would be a good deal for them…
Commander
Were they right?
Jaafar
In terms of riches – yes. Our guild's reservoirs are full of biofuel. There are few on this planet who can claim such large reserves! But the guild never negotiates with kidnappers.
Otherwise, the next day all of Utopia would be scrambling to capture our merchants. Our trading would quickly come to an end.
And so, if it weren't for you, I would be hanging from those gallows at this very moment, and the vultures would be pecking at my eyes…
Commander
Who downed my ship?
Jaafar
You ask me if I know who shot down your ship?
I do not. I have never seen anyone capable of such a thing. These local bandits would have better luck trying to bite through granite than take down a spaceship with their weaponry.
Commander
What if they were not local?
Jaafar
We frequent many different locales, earthling, and trade even with the Black Legion. We know all the secret paths and hideouts of those who do not want to be found.
Only the east of Utopia is closed to us. Perhaps those you seek are hiding there?
Commander
Why haven't you traveled to the east?
Jaafar
According to our sources, there is no one to trade with there. Only the Black Legion knows what happens in those lands.
Commander
Why do the merchants need biofuel?
Jaafar
Itinerant merchants only sell their goods for biofuel. This is the prime directive of our guild!
Commander
But why does the guild need so much fuel?
Jaafar
You want to know too much, earthling. Please do not be offended if I remain silent. Right now this knowledge would only harm you, believe me.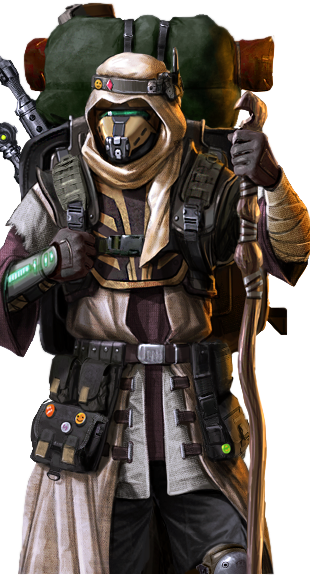 Training
A partner's rank can be upgraded at the Training Range, increasing the partner's health and attack damage.
Jaafar Partner Max Rank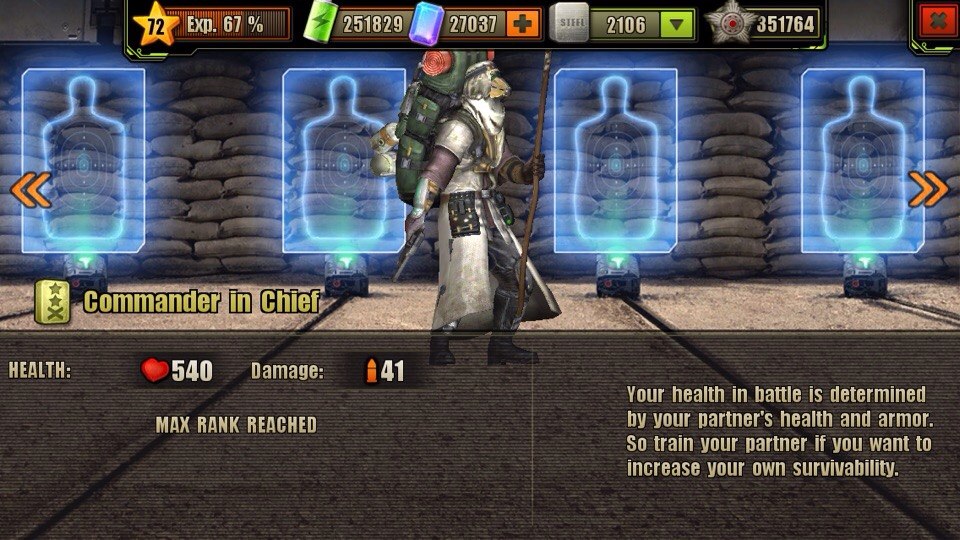 Partner Jaafar Training Summary Table
Rank
Health
Damage
Training Cost
Training Time
Required Level
1
Private
200
15
– n/a –
– n/a –
–
2
Private First Class
220
17
50, 2
00:01:00
5
3
Corporal
240
18
100, 4
00:02:00
–
4
Sergeant
260
19
150, 6
00:05:00
10
5
Staff Sergeant
280
21
200, 8
00:10:00
–
6
Warrant Officer
300
23
250, 10
00:20:00
15
7
Sublieutenant
320
24
300, 12
00:30:00
–
8
Lieutenant
340
25
350, 14
00:45:00
20
9
Lieutenant-Commander
360
27
400, 16
01:00:00
–

10
Captain
380
29
450, 18
01:30:00
25
11
Major
400
30
500, 20
02:00:00
–
12
Lieutenant Colonel
420
31
600, 22
02:30:00
35
13
Colonel
440
33
700, 24
03:00:00
–
14
Major General
460
35
800, 26
03:30:00
45
15
Lieutenant General
480
36
900, 28
04:30:00
–
16
General
500
37
1000, 30
06:00:00
55
17
General of the Army
520
39
1100, 32
07:00:00
–
18
Commander in Chief
540
41
1200, 34
08:00:00
65
Total:
9050, 306
40:53:00
Jaafar Partner Concept Art
Jaafar Partner Rendering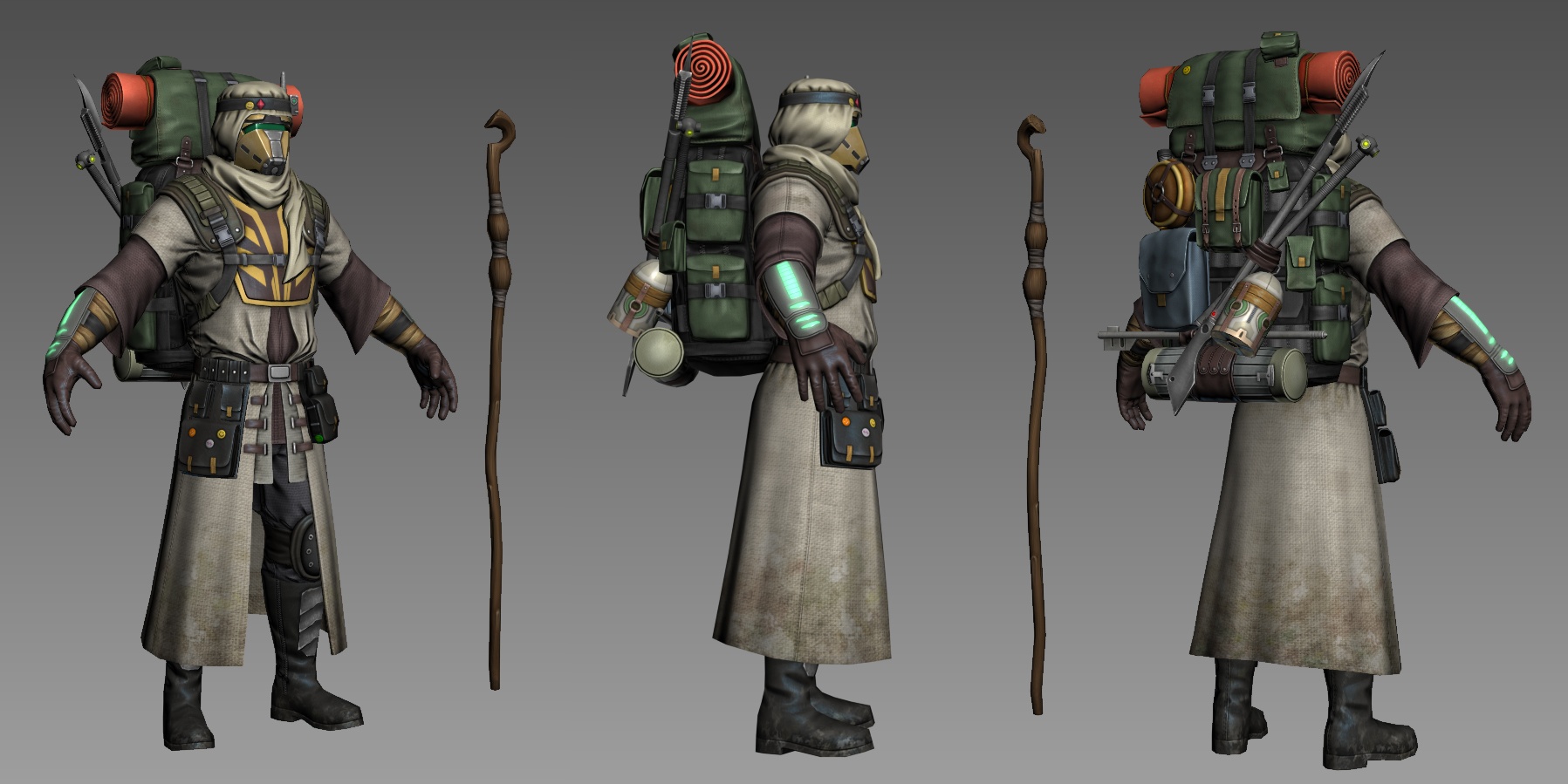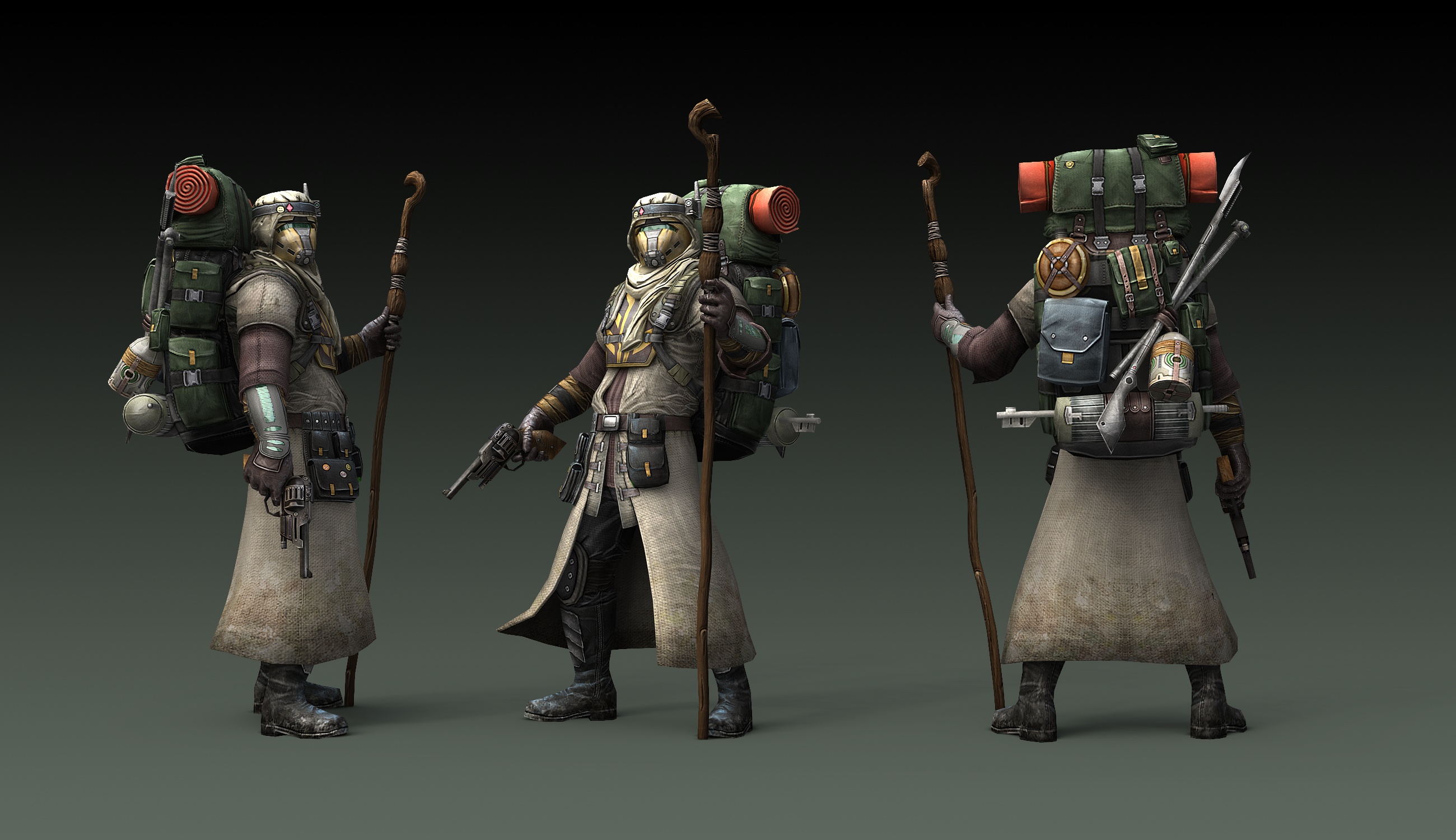 If you found an error, highlight it and press Shift + Enter or click here to inform us.