Bunker Story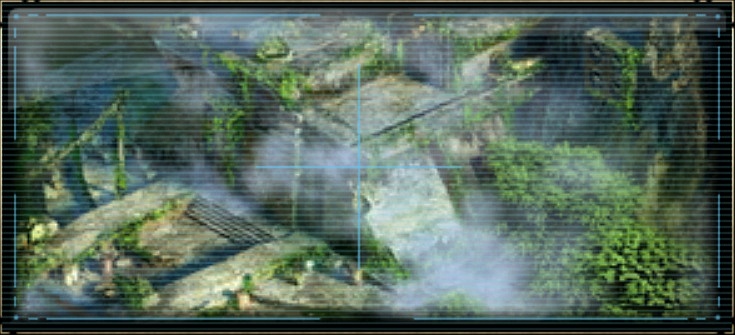 Bunker Story
The story of Bunker location is part of a larger Story Line in the Evolution: Battle for Utopia game.
General information about the Bunker location is Here, and walkthrough guide is Here.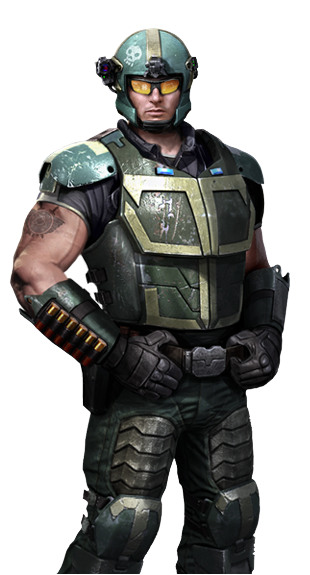 Margaret
The secret Kronos bunker is somewhere in this quadrant.
Guard
Alert! An armed intruder with a mechanical dog has been detected!
Demolisher
Yet again the Black Legion sends its spies to steal our weapons! Kingpin warned us that they would not rest! Up against the wall, hotshots!
Commander
Wait! We're not planning on stealing anything.
Demolisher
What is it you want, then?! Are you here to drop off your Christmas present?
Commander
We just need some information from the computers inside. We want no bloodshed. Let's make a deal.
Demolisher
Do you think I was born yesterday? Kingpin was right when he said that you pawns of the Black Legion would never leave us alone!
I keep it short and simple when I talk to infiltrators! A ticket to the other world right in the mouth and a kick in the ass!
Elizabeth
These strange purple plants are everywhere. We should examine them more closely. I just found a specimen suitable for study.
Schroeder
Commander, be careful! Further along the road there is a sniper ambush! This is a very dangerous enemy, and devious, too.
Demolisher
What, you're still alive?! I admit that I'm surprised. I didn't think the Legion still had anybody that strong.
But now it's time for you to retire. Hands on your head! Face the wall!
Commander
You're smarter than the rest, maybe you, at least, will understand that this butchery is senseless! I have no idea what this Legion is you can't stop talking about.
All I need is information from the computers in the bunker. It will help me and my team survive!
We flew here from Earth, but our ship was destroyed…
Demolisher
All right, enough! You're a fool if you think that I'm gonna fall for these tales.
Your Black Legion is done for! And this bunker is the cornerstone of our victory!
Kingpin knows how much I hate your gang! That's why he appointed me to guard the bunker!
Commander
Who is this mysterious Kingpin? Lead me to him. There has to be at least one reasonable person here!
Demolisher
Ha! You want to talk to Kingpin?! You're a lousy jokester. You've worn me out. Die!
Elizabeth
The Kronos database is an entire sea… No, it's an entire ocean of information!
I've already processed part of the data, which made available new projects at the Research Center for further development of the base.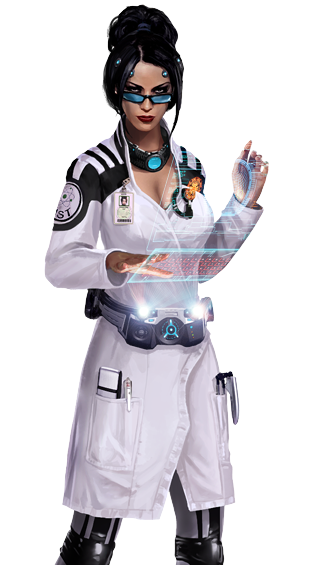 But that's not the most interesting thing, though, Commander. You don't seriously think I could pass by a file labeled "top secret", do you?
The file contained information on a certain Phoenix project. And, Commander, it had nothing to do with daycares, or movie theaters, or shopping malls for the Green City!
The topic of the project is a new-generation experimental weapon…
Commander
So it seems this Adam Cruise was developing not only a galactic resort, but also military technologies?
Margaret
Yes, and the bandits must have found out somehow, since they fought so fiercely to protect the bunker…
Commander
Now it's clear what they meant by this "key to victory" they kept talking about. They wanted to use the weapon in their fight against this Black Legion.
But if this weapon really is so powerful, it might be our chance for salvation.
Whoever it was who destroyed the MOROSE is very strong. And we need to neutralize them before they fry the next ship that shows up here.
We'll use the Kronos plans for our own purposes. Begin construction of this Phoenix right away!
Elizabeth
I don't want to disappoint you, Commander, but the Phoenix project relies on human Psi powers research.
Only people with Psi powers are capable of operating Phoenix.
Commander
But Kronos tested this weapon somehow, didn't they? Where did they find people with Psi powers?
Elizabeth
They didn't find them. They created them. They developed these powers in ordinary people…
Kronos had their own psionic training base. We know its coordinates.
Commander
In that case, let's go there right away!
If you found an error, highlight it and press Shift + Enter or click here to inform us.