Crystallite Deposit Story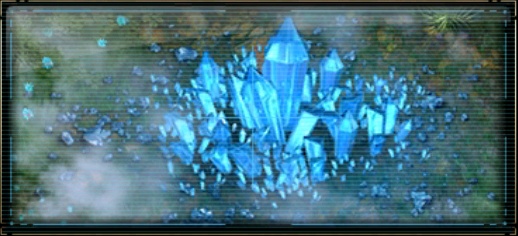 Crystallite Deposit Story
The story of Crystallite Deposit location is part of a larger Story Line in the Evolution: Battle for Utopia game.
General information about the Crystallite Deposit location is Here, and walkthrough guide is Here.
<<< Black Legion Base (Main Story)
Elizabeth
My sensors have detected a large Crystallite deposit somewhere around! If we find it, we`ll be able to start the mining process.
Margaret
The Black Legion reports said that there was the settlement of some local genius inventors near the Crystallite deposit.
They learnt to craft super-strong armors out of Crystallite and spider carapaces.
Commander
I hope they have survived. We can be of use to one another.
Elizabeth
I won`t expect that…
The detector shows strong magnetic perturbations – the same as in the swamps where we found the first expedition ship and the Cultists.
It seems like the Xi Cult has penetrated here as well.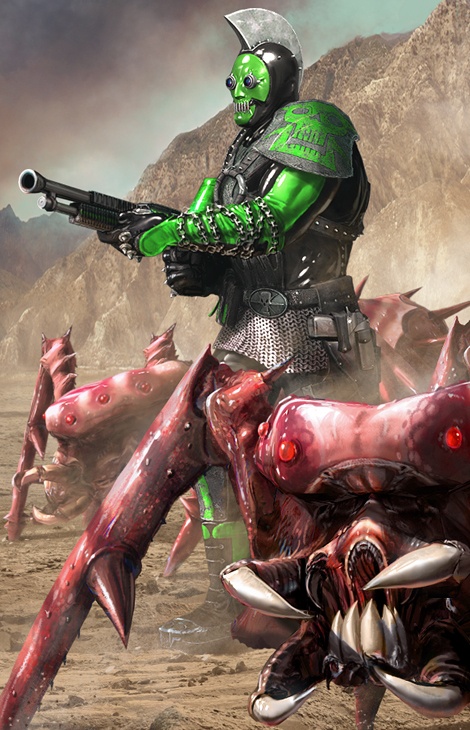 Cultist of Xi
You are the Defiler! We have recognized you! Why did you come to this holy land?
Commander
Somewhere here there is a Crystallite deposit. I`m going to build there a mine and start the production.
Cultist of Xi
It`s a sacrilege! This land is holy! Open your eyes, don`t you see – there`s the flesh of Xi all around us!
Commander
Sorry, guy, but all I see is just purple mud!
Cultist of Xi
I`ll forgive you for this blasphemy, Defiler! Some time ago I was blind myself and didn`t know of the Xi`s majesty.
But one day brother Thorius opened our eyes. He showed us the way to the true God and told us everything of the world, and its sins, and its destiny.
Commander
You lived here before all this, did you? Are you one of the craftsmen well known for their armors of Crystallite and spider carapaces?
Cultist of Xi
Yes. In our dark ignorance, we were opposing Xi. We thought that our killing His servants and using a shade of their power would make us stronger.
But brother Thorius showed us how mad we were in our delusion.
He brought us to the sea of the truth that Xi is ready to share with all those who will be His part.
Only Xi is the true god! And only Xi will bring the world to its destiny, for Xi is the only one able to finish the reunion! Take it as the truth and become part of Him!
Commander
My truth is to pass across this purple mud, whether it is sacred or not, find the Crystallite deposit and build a mine there. That`s it.
Cultist of Xi
Defiler, you don`t want to see the light of the truth. Then you will die! In the name of Xi!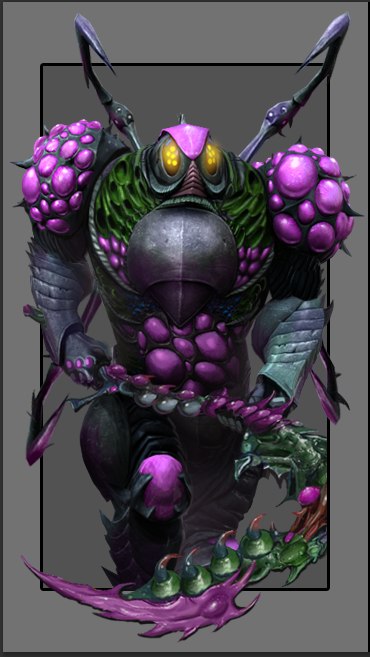 Chosen One
Defiler! I see how twisted your destiny is. You are afraid, and full of doubts, and trembling like a leaf in the wind.
But you can`t deny your destiny. There`s a grain of the truth in you, and it`s already growing!
You made a challenge to Xi, but in your heart you have already taken the loss.
Commander
And who the hell are you?
Chosen One
I`m a human – the same as you. But older – I`m seventy already.
Commander
You look not like a human, and no way like an old man!
Chosen One
You may not believe me, but it is so. I have been altered. Xi has granted me His blessing, and now I`m full of life and longing for the change. I`m ready for great deeds! Not like you…
You are lost in doubts and fear. The helplessness and loneliness are burning your heart. You are an old man – not me.
Xi is our holy savior. Only He can give people a revival and prepare them for the forthcoming change! That`s the best destiny for anyone. And our only chance!
I`ve seen what is coming, and I know the truth. Without Xi, mankind will turn to dust on the very first day after the Final War.
Only if we unify with Xi we`ll be able to win the battle for the world`s future.
Commander
And why did Xi give you his blessing? Why are you better than the others?
Chosen One
I was ready to accept the truth – the whole truth! Not everyone is able to do it. Xi rejects nobody, but only the best are blessed with His Grace.
You may also receive His blessing. I see you have a potential to unravel the true destiny of the world and fight for it in the Final War, having become part of Xi.
Commander
I`d better wait a little. And what do you know about this Final War?
Chosen One
I know everything, but this knowledge belongs to the Chosen, those who have received the Xi`s Blessing. Only they are able to keep this wisdom without wasting or distorting it.
Become a Chosen One and the future will reveal its secrets to you. You`ll learn the truth about the world`s destiny and the Final War.
Commander
I know my future well. I will build up a Crystallite mine and destroy you if you stand in my way.
Chosen One
You haven`t understood anything. Xi has chosen me – he won`t let me die. And you`ll return to dust, and your destiny will be forgotten, and your name – anathematized!
Elizabeth
Commander, you won`t believe me, but I have good news!
While you were fighting with the Chosen One, I managed to take several quality spectrograms of his energetic field. Do you understand me?
Commander
Not yet. And what`s the use for us?
Elizabeth
This means we may try to simulate the Chosen One`s energetic pattern, this disguise allowing us to get the access to the channels used by the Chosen to obtain their energy.
Commander
Are you telling me that we`ll be able to steal the Xi`s energy?
Elizabeth
That`s it! But first we are to produce the armor, thoroughly duplicating the Chosen One`s appearance, and calibrate it to the correct energetic signature.
We`ll need a pile of Crystallite, but this is real! We`ll be able to trick Xi and get the access to its power.
Commander
An interesting idea. I need to think it over, Elizabeth.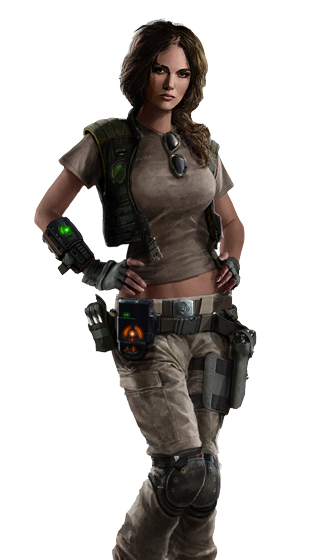 Margaret
Commander, I`ve got a question.
Commander
Yes, Margaret?
Margaret
So, all these people were converted to the Xi Cult by that fat green Holy Roller, weren`t they? The one who called himself brother Thorius?
Commander
Something like this – believing that the Cultist`s words are true…
Margaret
But how did you withstand it? You talked to him… But didn`t fall under his influence and weren`t converted to that new religion like all the people here and there in the swamps.
Commander
Honestly, the same question is haunting me too.
Margaret
The Crystallite deposit! We`ve found it!
Commander
Anderson, are we able to launch Crystallite production at the deposit?
Anderson
Crystallite is a very hard mineral. We`ll need a radically new driller capable of dealing with such a strong material.
If Elizabeth is able to design it, I don`t see any problem with the mine construction.
Commander
Okay. Let`s terraform the sector and mop up all this slime, and then let`s start the mine construction.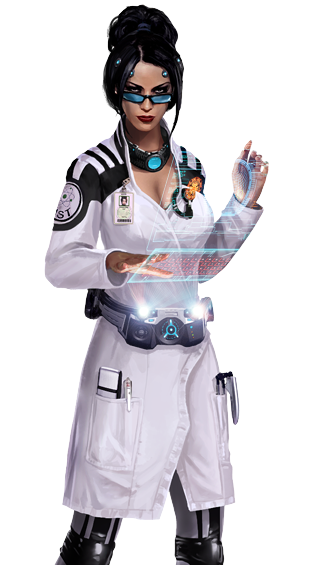 Elizabeth
Commander, I`ve analyzed the purple mud covering the ground around the Crystallite deposit. The results are very amazing.
This mud has turned to multiply the magnetic perturbations in the deposit area. The same radiation frightened Fido that time in the swamps, remember?
The local purple mud works like an amplifying transistor. The Xi`s signal becomes stronger when going through it.
The Xi`s influence is the strongest in the areas covered with this purple mud.
There was a little of it in the swamps, but here, near the Crystallite deposit, it is everywhere. You can get under the Xi`s influence, Commander.
You have to get out of there. It`s extremely dangerous!
Commander
Everything will be alright, Elizabeth. I won`t step back – the deposit will be ours!
Chosen One
Defiler! You are able to kill even those who are blessed by Xi. But remember, it won`t help you. This is the beginning of your end!
We`ve seen all the roads of your future, and you won`t evade your fate… Wait…
Something has changed…
The shades of your new destiny… I see them…
The Dominion…
The Red Plague…
The Scourge…
The loneliness…
What a cruel twist! And you haven`t a notion of what the fate is preparing for you!
Commander
It sounds like you are crazy! I don`t even want to think about this crap.
Commander
Oh my god… What a giant creature! Look at its size!
Elizabeth
Maybe it`s a coincidence… But it`s located in the center of the magnetic perturbations.
Commander
Is this monster creating the disturbance?
Elizabeth
No. Just like in the swamps, the perturbations source is an altar.
These altars are like gates used by Xi to penetrate the surface out of the planet depths. The stronger the disturbance is, the larger the gates are.
And it seems like this monster has just passed through them.
Commander
I hope this giant is the biggest thing to creep out now.
We need to terraform the sector as soon as possible! We should close the gates until anything larger come out of them.
Elizabeth
Commander, our "acquaintance" with the Queen allowed me to obtain the data lacking for our research of a heavy organic acid-shooting weapon.
You should have noticed that the Queen was able to spit out acid clots into the enemies dealing colossal damage to them.
Commander
Sure, it was hard to ignore that of her abilities!
Elizabeth
The fact is that the Queen's glands are, in a special way, concentrating its acid into a tar-like substance.
This tar is capable of dealing more damage than the ordinary acid and provides shooting at a longer range.
We can use this discovery to develop a powerful organic shotgun shooting with this tar.
All the data on the new weapon are available in the Research Center.
<<< Black Legion Base (Main Story)

If you found an error, highlight it and press Shift + Enter or click here to inform us.