UFO Crash Story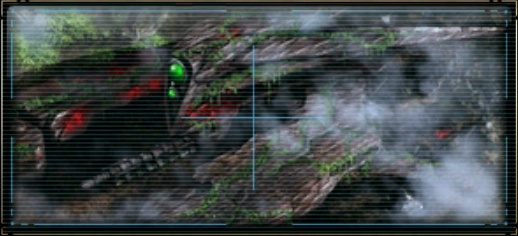 UFO Crash Story
The story of UFO Crash location is part of a larger Story Line in the Evolution: Battle for Utopia game.
General information about the UFO Crash location is Here, and walkthrough guide is Here.
<<< Black Legion Checkpoint (Main Story)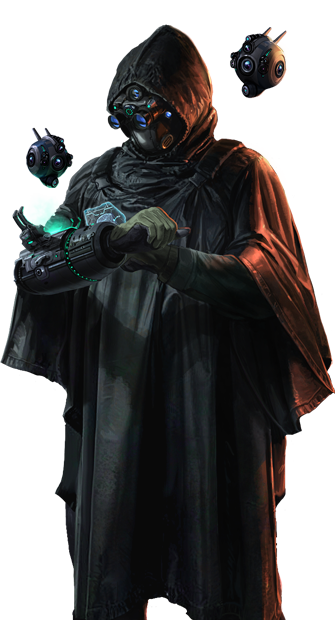 Schroeder
According to the Black Legion notes, the UFO crashed in this sector.
Margaret
Commander, be careful! The Black Legion scouting patrol was reported missing there. And those guys knew what was what.
Schroeder
This is a Black Legion soldier. Maybe, one of those sent with their patrol to the UFO crash site.
Margaret
But why is he alone? Where are the others? And who or what the hell did kill him? Such a super-soldier is not to be finished by common spiders!
Schroeder
One more body. All the ground around is covered with empty cartridge cases. That was a fight for dear life! But not against spiders… Or, anyway, not only against them.
Schroeder
I`ve located a Black Legion helicopter.
Seems like the patrol came in it and were attacked while landing. The helicopter didn`t even manage to leave the battlefield.
Commander
An ambush?
Schroeder
Yes, seems like they had been waited for.
Margaret
The Cultists? But from where?
Commander
I was fed up with these guys` soul-saving talks last time and don`t feel like seeing a Cult branch here.
Margaret
Strange, we have exterminated the monster that was their boss. I thought we had done with this sect…
Commander
The UFO, the killed patrol and now the Cultists on top of it. Something is happening here… And I don`t like it very, very much.
Brother Thorius
Defiler! My Lord has brought us together again. For He sees and knows!
Commander
Scumbag! I finished you that time! How have you survived?
Brother Thorius
The power of God Xi is supreme. Nothing can stop Xi. My death isn't worth His sigh.
Commander
I peppered you with bullets, how are you alive? Answer me!
Brother Thorius
God breathed a new life into me. Now I`m immortal and stronger than before. Xi won`t let me die or retreat anymore. I`ll do His will.
Commander
Sure? And what does your Xi want?
Brother Thorius
To destroy you, Defiler! I knew where to meet you. God Xi told me that you would come here. Following the "empty" people in black. Xi is never wrong.
God thirsts for your death. Thus He granted me a chance to put right the wrongs. He gave me this new life and new power you will never overcome.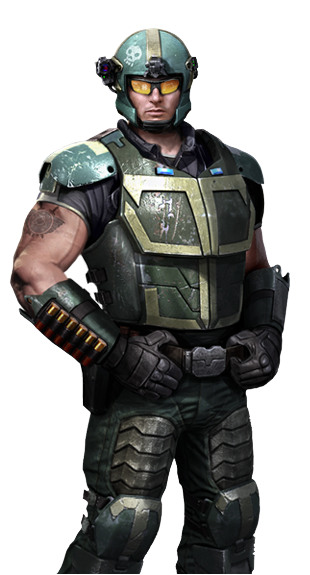 Commander
So you`ve been watching for me here? And killed the scouting patrol? Why do you call those guys "empty"?
Brother Thorius
Someone had enervated them and turned into mean slaves. They were not humans anymore – just empty shells. Such cannot become useful servants to Xi – I`ve exterminated them.
Commander
You knew that I would come to this ship… And you must know something about the ship itself. Whose is it? Who came in it?
Brother Thorius
God Xi knows all things. His servants know much, for they speak to Xi.
But the names of those who came in this ship are cursed! They will face a death more horrible than that waiting for you.
Commander
Heh, someone managed to anger your Xi more than I had? I`d love to meet these guys already!
Brother Thorius
I hear the voice of my God Xi. He tells me to destroy right now, Defiler. Bow your head and Xi will rest your soul!
Fido
You can`t simply destroy this enemy – he is supported by a mighty force that prevents him from dying.
To kill him, we need to break his link with this force. So try to finish him off with a Psi Strike.
To make your Psi Strike more efficient when finishing enemies off, upgrade your Psi Power level and use the Visor bonus.
<<< Black Legion Checkpoint (Main Story)
If you found an error, highlight it and press Shift + Enter or click here to inform us.