Black Legion Checkpoint Story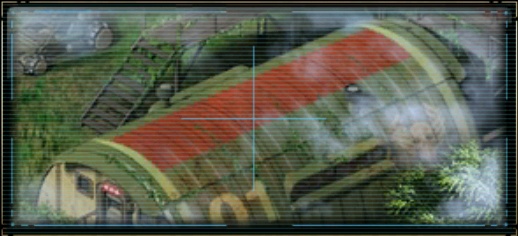 Black Legion Checkpoint Story
The story of Black Legion Checkpoint location is part of a larger Story Line in the Evolution: Battle for Utopia game.
General information about the Black Legion Checkpoint location is Here, and walkthrough guide is Here.
<<< Kingpin's Hideout (Main Story)
Schroeder
Commander, to reach the place where our ship was attacked from, we have to pass through the territory controlled by the Black Legion.
My data say we have already entered the lands of the Legion and soon will come up to their checkpoint.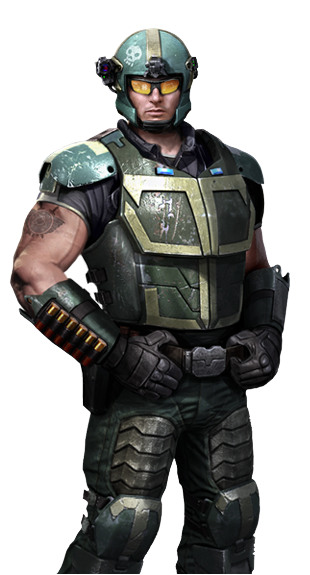 Infantryman
Two hostiles are spotted – approaching from the Wasteland direction.
Storm Trooper
Reporting the intrusion to the General?
Infantryman
There are two of them. Let`s report after the neutralization. Can`t help but wait for new stars on my shoulders.
Anderson
This Legion are tough guys. Maybe let`s try to settle on the passage for us? They look cleverer than Kingpin`s thugs.
Margaret
"Cleverer" is no word for it. They`re well-organized and battle-wise. I`ve seen how they fight. We`re dealing with high-class soldiers!
Their combat discipline and skills are just perfect. These guys never make mistakes and act so coordinated and assuredly as if they were… machines!
Commander
I`ll agree with Margaret. The Black Legion gives me cold chills like soulless metal. I don`t know how to explain it, but even spiders are more human than those guys.
Assassin
The Assassins are in position. Enemy spotted, ready for action. Please advise.
Sniper
The instructions are the same. Hold the Checkpoint second defense line. Contain the enemy.
Assassin
Yes, ma'am. Will comply.
Sniper
Attention! "Red" code! The enemy is on the Checkpoint territory! Report the intrusion to the General.
The enemy is stronger than we thought. Prepare the Mammoth! I repeat: move the Mammoth out of the hangar! The up-time is 5 minutes!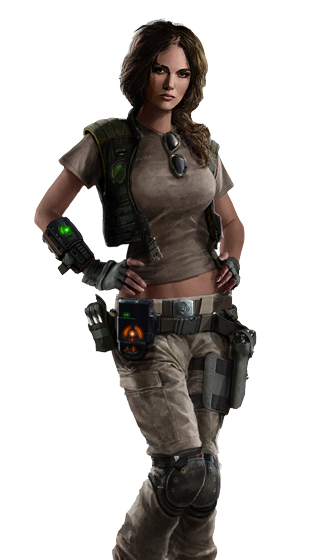 Margaret
Commander, we`ve found some interesting documents. They say an unidentified flying object – downed the same way as our ship – made a crash-landing somewhere nearby!
A powerful energetic beam fried the UFO on its approach for landing.
And there`s one more thing… The Black Legion sent a patrol to the UFO crash site. And no one came back, that`s it.
Commander
When did this happen? There was a new expedition from Earth, wasn`t it? Then their death is our fault…
Margaret
Happily, you`re wrong. Some documents are dated, and, according to them, the UFO had come shortly after the cataclysm – that is, long before our expedition and even the previous one.
Commander
Hm… Margaret, show all the object information on the Map. I think we should visit that UFO landing site.
Commander
Dammit, they`ve got a real tank!
And what am I for hell to do with this monster? I hope at least its gun won`t fire!
Black Legion Base (Main Story) >>>
If you found an error, highlight it and press Shift + Enter or click here to inform us.