Elysium Cargo Ship Location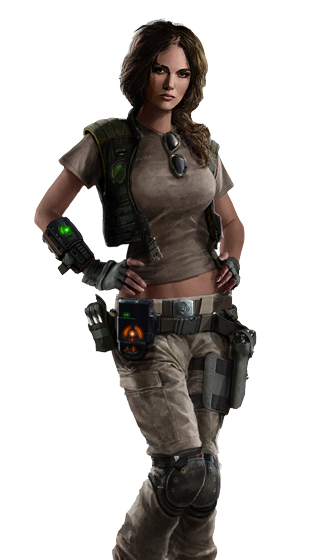 Elysium Cargo Ship
The Elysium Cargo Ship is one of the many Story-line locations in the Evolution: Battle for Utopia game.
Description
Elysium Cargo Ship is a primary story-line location. Get Psi Power, leads to secondary story-line location – Hub
Previous story-line location: Psionic Base
Difficulty: 2/7
Total enemies: 24
Boss: Viper
Story of this location: Here
Walkthrough of this Location: Here
Rewards: Bulldog Pistol, Partner Frisky, 31


Commander's Log: Chapter 14, Chapter 16
Terraforming price: 700

Story-line tasks on location
Find the Elisium ship where all the information on the Psi Power research has been hidden
Hack into the Elisium storage and find the information on the Psi Power research
Complete the Psi power research
Test psionic powers in combat and complete the investigation of Phoenix
Build a Phoenix system
Use the Phoenix system to destroy all the turrets on the Coast
Side story tasks location
Unlock the Hub sector and locate a new Magmatite deposit
Next story-line location: Coast
Elysium Cargo Ship Location on the Globe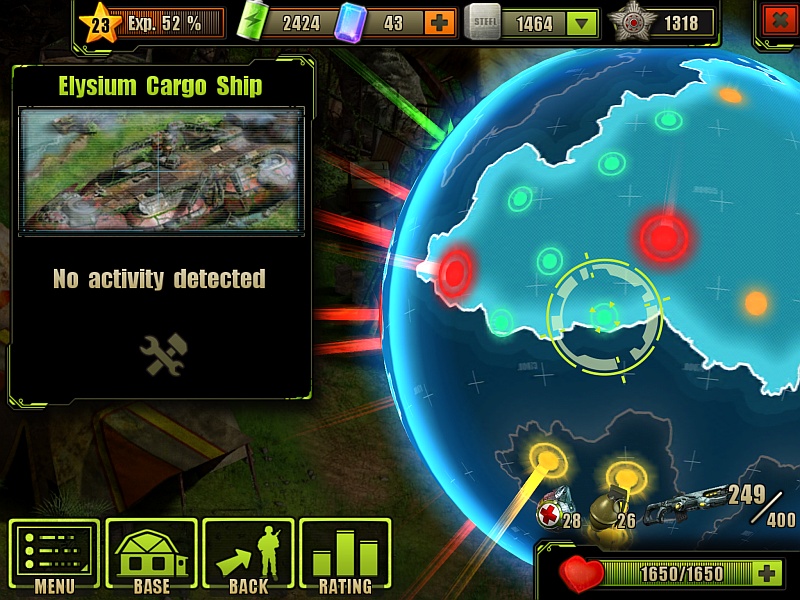 Initial View of Elysium Cargo Ship Location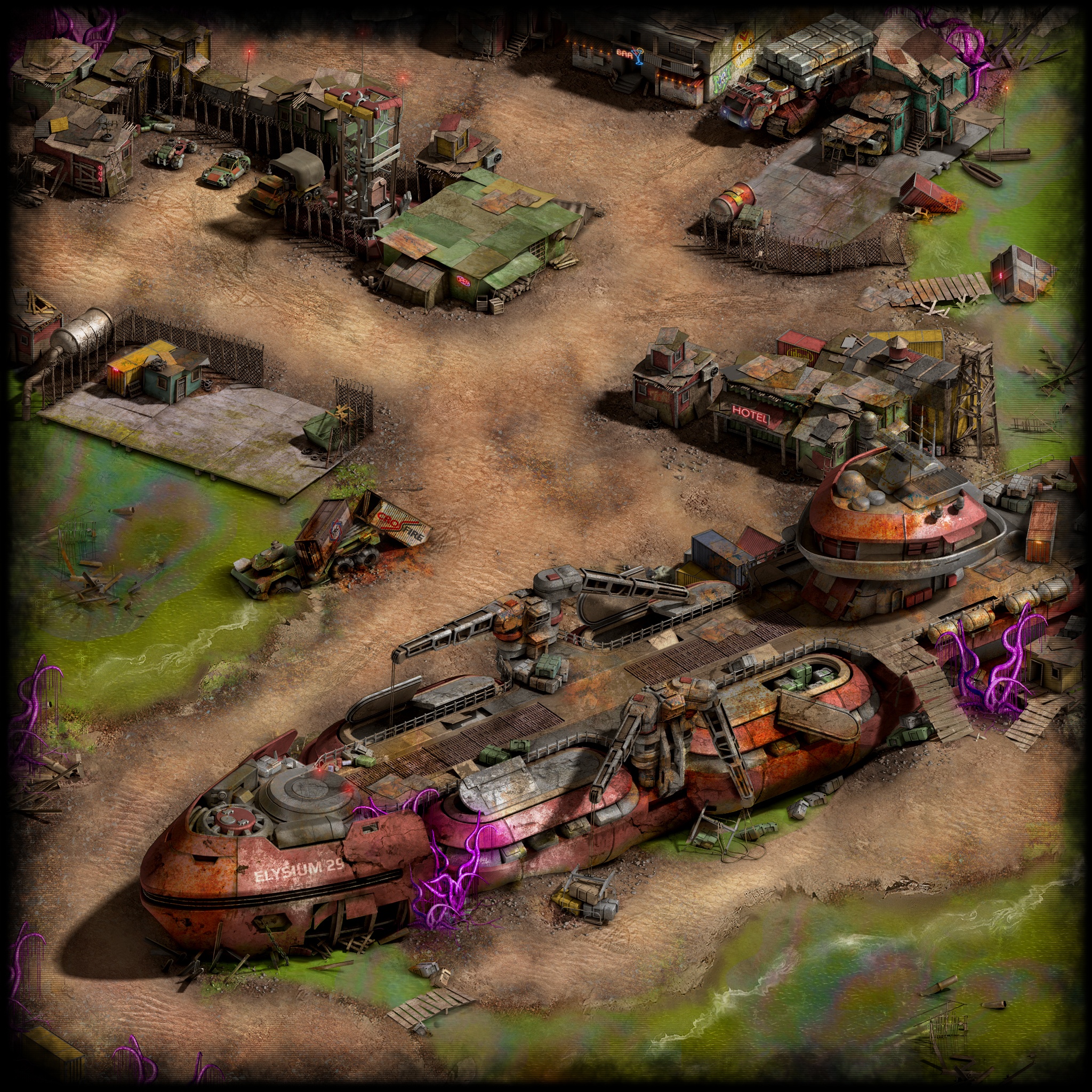 Elysium Cargo Ship Location View After Terraforming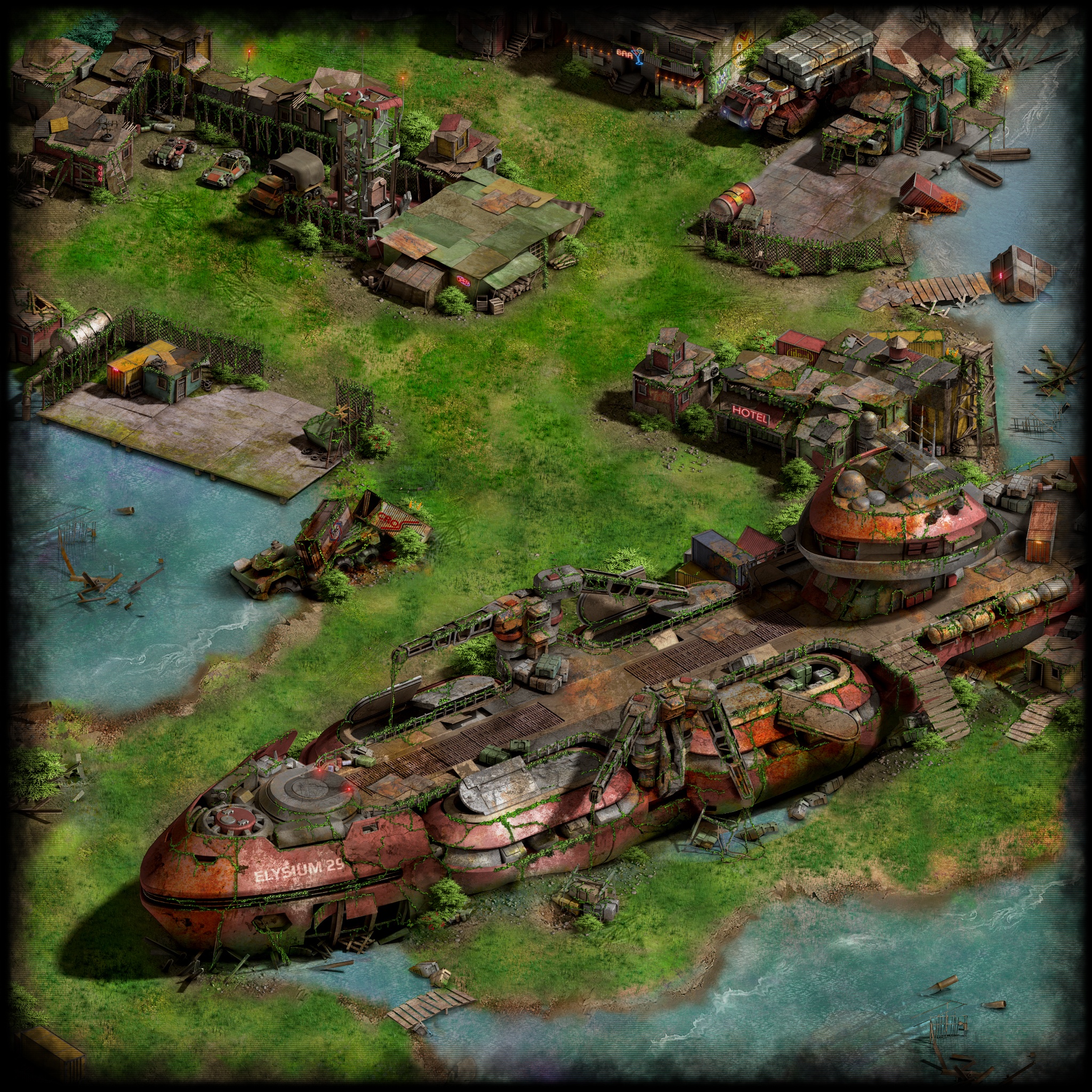 If you found an error, highlight it and press Shift + Enter or click here to inform us.