Citadel Story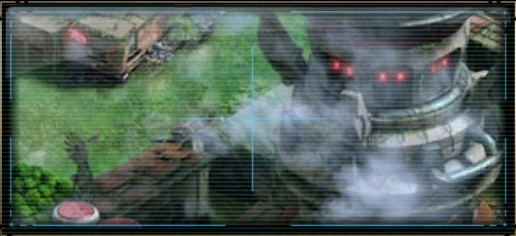 Citadel Story
The story of Citadel location is part of a larger Story Line in the Evolution: Battle for Utopia game.
General information about the Citadel location is Here, and walkthrough guide is Here.
<<< MOROSE Crash Site (Main Story)
Frisky
The Citadel is up ahead, Commander. But I'm just gonna say it one last time: forget Matryoshka! It's a rotten idea.
Matryoshka is bringing in all of the toughest badasses for the showdown with the Legion. Meaning the Kingpin's best enforcers are here in the Citadel. Those guys are nothing like the greenhorns we dealt with before!
Demolisher
Hey, you! Stop right there! Who are you and what's your business?
Commander
We're just here for a talk with the person named Matryoshka. Call her and remain among the living.
Demolisher
With a who named what?! Hey, fellas, there's a moron coming up with a visit! Let's give him a greeting!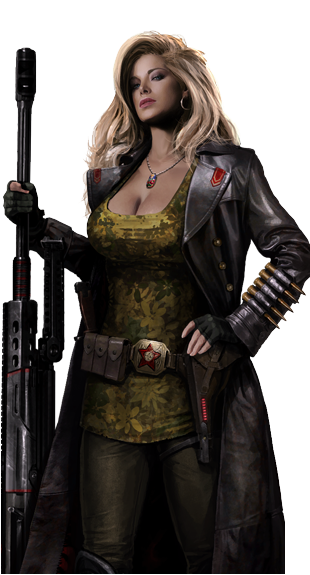 Matryoshka
I heard that you wanted to see me. You have one minute. You can think of this as your last words, because I will never forgive you for the death of my men.
Commander
I am looking for Kingpin's hideout. Tell me where it is, and no one else here will get hurt.
Matryoshka
Even a minute is too long to listen to this nonsense of yours. Get rid of him, guys! Whoever finishes him off drinks for free today!
Demolisher
He's mine!
Executioner
No, mine! I have a hangover!
Anderson
Interesting architectural decisions. What was here before the apocalypse? I bet either a laboratory or workshop!
Frisky
More important's what's in there right now! Gang, this is the legendary Toadstool! This is where you come for the best deals on the best guns on Utopia!
Margaret
Wow! Can we go in?! Dibs on the biggest piece!
Schroeder
It's the Commander's decision. I can only say that guns are protected as if they were gold. On this planet, though, you can't get anywhere without a gun, so that's no surprise.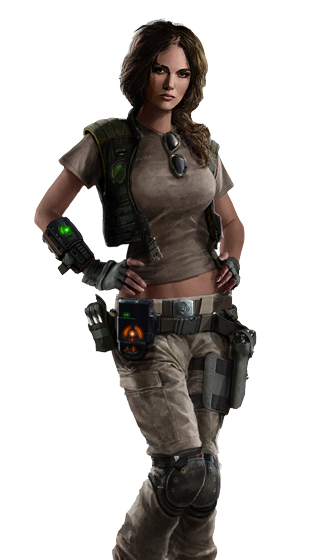 Margaret
Commander, I've come upon an interesting document. It's a report on the successful testing of an experimental shotgun with a working name "Dragon".
Commander
What makes this "Dragon" different from a regular shotgun?
Margaret
The difference is, in fact, essential. It fires incendiary cartridges!
And, judging by the test results, it performed marvelously in the field. The report states that it took one hit to literally burn a spider test subject to ashes.
Commander
Impressive. I wouldn't say no to one of those… .Is there any information on the location of the testing site?
Margaret
As far as I can tell, the testing took place in a certain engineering district. It is called "Mechanarium" by the bandits.
I suppose it's in Mechanarium where they develop, test and produce weapons for Kingpin's army.
Commander
Is that so? We should pay the place a visit. I am extremely interested in that incendiary shotgun.
And, besides, it wouldn't hurt to browse Kingpin's engineering stash for more hidden treasures.
Margaret
Roger that, Commander. Uploading the approximate coordinates of Mechanarium to the map.
Matryoshka
You're a stubborn one. Too bad you are also naive – I might've taken a liking to you, buddy.
Frisky
What the — ?! I told you what she was! Immortal! I hope now you believe me, Commander!. . I say we scram!
Commander
I don't know how you did this, but I can assure you that no matter how many lives you have, you will lose them all if you refuse to talk.
You'd better tell us where Kingpin is. I need to get something from him.
Matryoshka
The black box, perhaps?
Commander
How did you know? Just who are you?!
Matryoshka
I see no reason to explain anything to someone who has only a few seconds left to live. Just think about something pleasant while I take aim…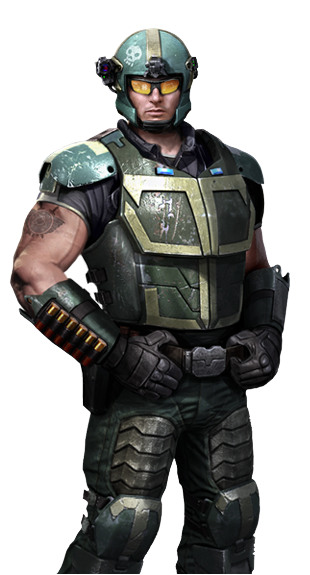 Matryoshka
You probably don't have any idea of what happens if you piss off a Russian woman.
Margaret
She's STILL alive! How the hell!?
Matryoshka
You're messing up my plans. I've had enough. This time I'm not going to be nice and shoot blanks.
Commander
You'll have to answer my questions one way or another! Unless I get the black box, I cannot complete my mission on this planet.
Matryoshka
You're funny. Bye-bye.
Matryoshka
You men always have to spoil everything! You've destroyed all my enforcers. How am I going to go up against the Legion now?!
Commander
If I were in your place, that would be the least of my worries.
Matryoshka
You don't understand. Doing away with the Legion is not just an order. For me it's a matter of honor. Now that you've killed all my people, I have to fight them all on my own.
Commander
What if I help you destroy the Legion, and you tell me where to find Kingpin?
Matryoshka
Do you swear that you will keep your promise and destroy the Legion if I give you information about Kingpin?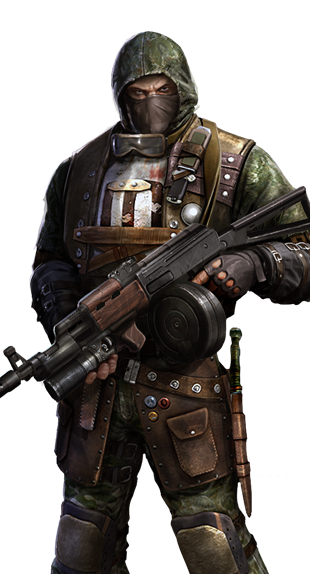 Commander
I swear that I will not return to Earth until I fulfill this promise.
Matryoshka
Deal. Oh, and there's another small condition. I myself am bound by another oath which I cannot break. Therefore, to get the information, you'll have to kill me again.
Commander
I heard that you were Russian. Perhaps that's why I have difficulty understanding you…
Matryoshka
Do as I say and you'll get answers. And do not forget about your oath.
Margaret
Commander, I found a secret map in Matryoshka's things. It looks like now we know where Kingpin is…
Schroeder
So that's what she meant when she said that our questions will be answered when we kill her… I wonder what oath she was bound by.
Frisky
Way to go, Commander! First time I'm having such a badass for a boss! Dang, I actually almost took the broad for an immortal.
Commander
Frankly, I almost believed it myself. I've never seen anything like that before…
Elizabeth
Commander, I hope you kept in mind, when you promised about the war with the Black Legion, that you'd have to keep that promise?
Commander
Of course. But how can I help her if she's dead? None of it makes any sense. And now we have more urgent business.
Now we have the coordinates of the camp where Kingpin and our black box can presumably be found. Let's pay a visit there.
Kingpin's Hideout (Main Story) >>>
If you found an error, highlight it and press Shift + Enter or click here to inform us.